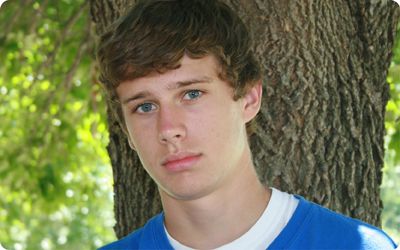 For many youth who come into our care, instability at home can lead to trouble in other areas of their lives, such as school. As our community prepares to go back to school this month, we wanted to share with you the story of a youth who found success at CEDARS this past spring.
Fourteen-year-old Tremain felt overwhelmed by school. He was frustrated that he couldn't seem to learn as fast as other kids in his class and embarrassed when teachers would call on him and he didn't know the answer. To cope, he used behaviors that were inappropriate and which repeatedly lost him friends and got him sent home. His mother was distraught but realized she didn't have the answers, nor did she know whom she could trust for help.
Because we have relationships with the schools in our community, we got in contact with the family and offered our services. We underscored that we wanted the family to succeed and remain together, not to be split apart. Tremain's mom tearfully agreed that she wanted that too.
We worked closely with the family to set a course of action, including helping Tremain's mom learn a style of consistent parenting. As with anyone encountering change, it was difficult for Tremain to adjust to new boundaries and expectations. After a particularly heated exchange over dinner one evening, he walked out the door.
Tremain's mom called us in panic. She wanted Tremain at home where she knew he would be safe. We worked to locate Tremain and listen to his concerns. When he was ready, we took him home. His mom hugged him tight and expressed her thanks over and over.
With time, her new consistent style of parenting helped bring stability to Tremain's life and in time he used fewer and fewer inappropriate behaviors. We worked with Tremain to begin establishing healthy boundaries with friends, and to get caught up on his schoolwork so that each day didn't feel quite so overwhelming.
Tremain is looking forward to another successful year at school. With a new backpack full of supplies from our generous friends, he had the confidence to make a great first impression this week when school resumed, and he plans to continue to build positive relationships with his many friends.