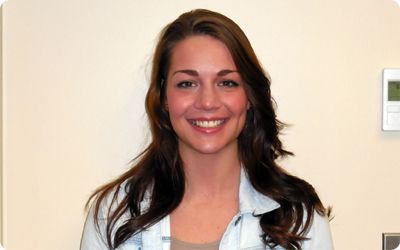 CEDARS: Hi, Schyler! How long have you worked at CEDARS?
Schyler: I have been with CEDARS for a little over 2 years.
CEDARS: What keeps you coming to work each day?
Schyler: What keeps me going is knowing that I am helping youth and their families be successful. Some days can be more challenging than others, but when I have a family express gratitude for me being a support to them, it means so much to me because I know it can be challenging for a family to ask for help or to show appreciation. My favorite part is my ability to build relationships with clients and families. We see our families multiple times a week which can help us build stronger relationships and develop a trust. I believe that our ability to connect with our families helps them in their success.
CEDARS: Can you tell us how you've found your fit at CEDARS?
Schyler: I started off as an intern while in college and loved my experiences. This led me to working for CEDARS fulltime in the Life Skills Reporting Center. I enjoyed working with groups of kids and helping them build their skills, but I wished that I had more involvement in their progress. I applied and was offered a position as a Tracker which has helped me develop as an advocate for our clients and their families.
CEDARS: And what do you do as a Tracker?
Schyler: I am a Tracker, which means I support youth in the community as they work towards reaching their goals and obtaining life skills. A Tracker's day is never the same as the last. We work on the fly which makes our job very interesting! I spend time in schools, homes and the community providing support to ensure that the youth can remain in the community safely and successfully. I also facilitate opportunities for kids in my care to get involved in positive activities, such as going to the YMCA or the library. One of the youth I am currently supporting has really opened up to seeking support, especially from CEDARS. He was guarded when I first started working with him, but recently he has been expressing just how much CEDARS has done for him.
CEDARS: What is something you want to make sure everyone knows about you or your work?
Schyler: The title "Tracker" can take on a negative meaning which is not true by any means. We do work with juvenile offenders, but these kids are just kids. We bridge the gap without labeling them as "bad kids" and we serve as a positive voice for them.