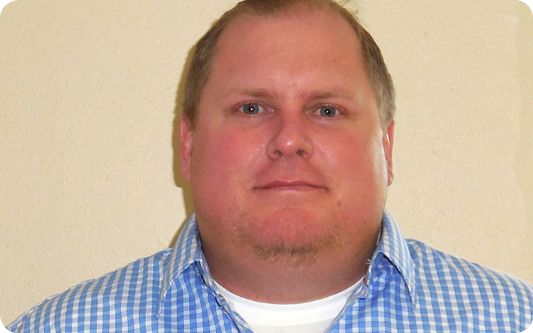 CEDARS: What was it like when you were a kid?
Shannon: As I kid, my favorite memory was going to the local country club golf course near my house and collecting golf balls that were hit in the ponds. We would sell the balls back to the golfers, as well as Shasta sodas and lemonade. We would do this in order to pay for our summer season pass to a water park called Raging Waters. With our season pass, we would attend the water park nearly daily for the entire summer.
CEDARS: How long have you worked at CEDARS?
Shannon: I have worked with CEDARS twice for a total of about 9 years or so.
CEDARS: What is your typical day like?
Shannon: I supervise one of our two Tracker and Electronic Monitoring Programs. I welcome youth into the program and match them with a Tracker, thinking about what would be the best fit for each client we serve. I also guide staff to look outside the box to support the youth we serve. As Trackers, most of the youth we work with have simply made a bad decision or are currently in a bad place in their lives. But there is always time to turn things around. There is always hope for each youth. It takes a special person to do what our staff does on a daily basis.
CEDARS: What keeps you coming to work each day?
Shannon: What keeps me going is knowing we are continuously making a difference in our community. There is nothing more rewarding than helping someone whom many have given up on or have little faith in their success. Also, I enjoy watching our staff grow into amazing mentors and supporters.
CEDARS: What is something you have learned while working at CEDARS?
Shannon: Some things I have learned while working with CEDARS are patience and approaching challenges in a different way. Not all youth are the same and not all ideas work out. But if you are willing to be versatile and try new things, you'll find you will get more 'buy in' from youth and families than you would by using the same blanket approach.
CEDARS: How do CEDARS values influence your work?
Shannon: Our team in District 2 continuously utilizes the value of teamwork. We have realized that as a team, we function more smoothly when we keep our communication open. This is one of the key components that have allowed our team to build its amazing relationships.
CEDARS: What is your favorite part about your job?
Shannon: My favorite part of my job used to be watching the light turn on with youth as they begin to utilize and implement the skills they have learned. But as a supervisor, I enjoy watching staff grow into themselves. I enjoy seeing the passion of our Trackers working with clients whom many have given up on.
CEDARS: What do you like to do when you're not at work?
Shannon: I enjoy being outside with my son. I assist with coaching the sports he is involved with and teach him new skills. I enjoy attending sporting events with my son and watching movies. Lately, I have been researching and working on perfecting my lawn care techniques, in order to have the nicest lawn on the block.
CEDARS: Is there one particular client that you feel was significantly impacted at CEDARS?
Shannon: We have been very fortunate to have several youth that I feel CEDARS has made an impact with. I feel this is why our team has been as successful as it has been. I do remember one youth in particular that had a very tough situation. In addition to many obstacles in his life, his living situation had recently become unstable. This youth could have given up due to the amount of adversity he was facing at a young age. But he was able to utilize the skills he learned from our Tracker to work toward his goals.
CEDARS: What would you say to someone considering going into the type of work you do?
Shannon: I would recommend having an open mind. I would also recommend they ask as many questions and talk to as many staff as possible and absorb whatever you can like a sponge. The more knowledge one has in this area, the more successful and happy they will be. I would also recommend that they read each youth's story, but approach each youth with a clean slate. The moment you judge a youth by their past, you will struggle to build a relationship with them.