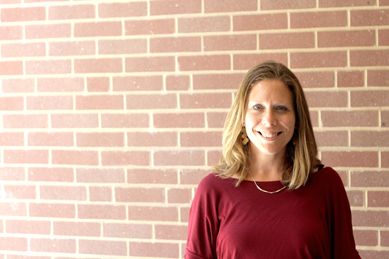 At CEDARS, we recognize the value in everyone's contributions to carry out our mission of helping children find safe and enduring family relationships. The talent, passion, and dedication that each member of the CEDARS team brings to our efforts increases our ability to succeed. Our staff is extraordinary, and so each month, we would like to introduce you to a member of our team.
Meet Tryce, Education Specialist.
Where did you grow up? My Dad was in the Air Force, so I had the opportunity to grow up in a few different places, including the Philippines, Texas and North Dakota. We visited Japan, Korea and Turkey during my growing up time as well. I was only 5-8 years old when we did our travel, and I wish I had been older so I could remember more.
What was your family structure like? I grew up in a two-parent family and had one sister who is nine years younger than I am.
What is your favorite childhood memory? The first thing that comes to mind is eating eggs with my Grandpa in the barn at 5:00 a.m. before milking cows.
What was your first position at CEDARS? I started working at CEDARS as a Life Skills Instructor. I developed learning experiences for clients in several of our programs that focused on life skills such as budgeting, home maintenance and acquiring job skills, and quite a bit more.
What do you do currently at CEDARS? My current job as an Education Specialist allows me to be creative and active. There are many parts to it. I spend a lot of time meeting with kids, identifying problems and possible solutions to help them meet their education goals. I meet with teachers and administrators, advocating for students having a hard time in school. A large part of the job is tutoring and working with kids to learn material and get homework done.
My summer was spent at Northstar High School as a part of the Lincoln Public Schools Youth Development Team. It was great to be on-site to meet students' needs during that vital six weeks of summer. My job is similar during this time, but more intense as I sit in classes with students, provide tutoring in the media center daily and communicate with LPS staff on site.
What do you like to do when you're not at work? When not at work, I spend time with my kids and family. Just having the opportunity to be a part of their growing and learning is important to me. When I need time alone, I enjoy exercising, cooking and reading.