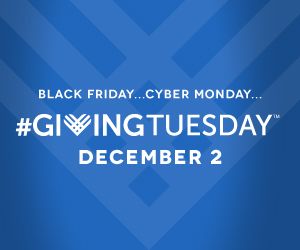 This year, on Tuesday, December 2, 2014, CEDARS is part of a call to action that will change the calendar and help make history. We are celebrating a day dedicated to giving—when charities, families, businesses, community centers, students, retailers and more will all come together for #GivingTuesday—a movement to celebrate giving and kick-off the holiday giving season. Last year, more than 10,000 organizations in 46 countries came together to celebrate #GivingTuesday.
We can't do it without you.
Last year, CEDARS served 2,500 kids. And we're growing. Our foster care program has grown 22.6% just this year! We need your help to spread the message about our work.
Won't you please consider becoming a Social Media Ambassador at http://www.givingtuesday.org/. Social Media Ambassadors are essential to helping grow the movement—and the CEDARS cause. Sign up to receive the latest news, updates, toolkits, and mega messages from the #GivingTuesday team.
And make sure to 'like' the CEDARS Facebook page (http://www.facebook.com/cedarskids/ ) and help 'share' our messages. That's where we'll be posting all our #GivingTuesday updates, photos and messages.