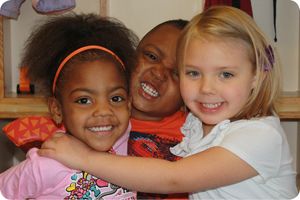 In partnership with the Community Learning Center initiative, CEDARS provides students with positive experiences, enrichment, and academic clubs which help them become lifelong learners. The program is an extension of the students' school day and encourages collaboration among the school, community and each child's family.
CEDARS operates two CLC locations: Clinton Elementary School and Hartley Elementary School. These CLCs provide safe and supervised before- and after-school and summer enrichment activities for youth.
During the school year, students participate in structured homework support time, hands-on learning activities, arts and crafts, organized group games and free play. Additionally, a wide variety of free after-school clubs are offered each quarter that typically meet once per week for one hour. During the summer months, Clinton and Hartley CLCs combine to offer all-day Summer Camp with daily fieldtrips, thematic lessons, academic support and fun recreational play.
In addition, the families of the elementary students are able to find support at the CLCs with adult English classes and family nights which bring the community together.
Recently, the Clinton and Hartley CLCs earned the Lincoln's Community Learning Center Innovation Award! The sites were nominated for their continued growth and improvement toward high quality programing, and for the success that each site has experienced in bringing in new opportunities and partnerships that support students and families.