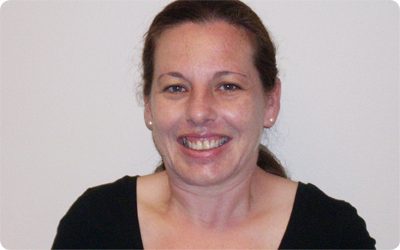 CEDARS: Where did you grow up? What was it like?
Edina: I was born, grew up, and went to school in the town of Brcko, Northeast of Bosnia and Herzegovina. I studied economics and business management in college. Growing up over there was great and carefree. Life was great until I had to move due to war.
CEDARS: What is your favorite childhood memory?
Edina: Going on vacation with my family and traveling Europe. Our vacation spots were Greece, Italy and Hungary.
CEDARS: And now you're at CEDARS! We're so glad you're here, bringing all of your world travels and experience with you! How long have you worked at CEDARS?
Edina: Over 11 years. I heard a lot of good things about CEDARS.
CEDARS: Can you tell us about what you do at CEDARS?
Edina: I am a toddler teacher in the Blue Violets room at CEDARS Northbridge Early Childhood Development Center. I am currently responsible for six children. My day consists of constantly teaching and interacting with the children in my room, ensuring a safe and nurturing environment that allows kids to grow and learn.
CEDARS: What is the favorite part about your job?
Edina: My favorite part about my job is making a difference in children's lives every day. The kids make me laugh on a daily basis. I enjoy working with families from different backgrounds.
CEDARS: What do you like to do when you are not at work?
Edina: I love spending time and traveling with my family. I love spending time with my children: going to their basketball and football games. I love cooking for my family and reading.
CEDARS: Do you have a CEDARS moment?
Edina: A couple of years ago, one parent who happened to be National Association for the Education of Young Children (NAEYC) Coordinator at the time surprised me with a huge bouquet of roses. She said, "I just visited one child care center and realized how blessed I am to have my daughter here at Northbridge and you as her teacher. Your room is always clean and organized and you do an amazing job with your kids every day."
CEDARS: Is there one particular client you feel was significantly impacted at CEDARS?
Edina: There was one particular child who came to CEDARS from a different child care who had aggressive behavior towards everyone around him. He also required assistance from a Lincoln Public School worker while he was in my care. My constant positive interactions, teaching, re-directing and praising helped build a strong bond with him that I believe helped him to develop positive behaviors.
CEDARS: Thank you, Edina!