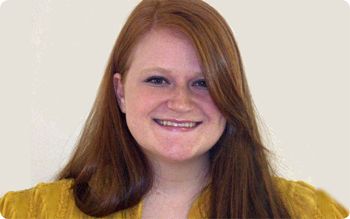 As the national spotlight turns to Youth Runaway and Homelessness for the month of November, we sat down with Adina, a CEDARS team member, who works every day in our emergency shelter—the only emergency shelter for unaccompanied minors in Southeast Nebraska.
CEDARS: Hi, Adina! Thanks for making time for us!
Adina: Sure!
CEDARS: Can you tell us a little about yourself? Where did you grow up? What was it like?
Adina: I grew up in Sidney, which is in western Nebraska. It is a small town where everyone knows each other.
CEDARS: What is your favorite childhood memory?
Adina: My favorite memories are the ones that were spent with my older brother, Matthew. He passed away when I was five-years-old, so the few memories I have are very special. I remember he used to read to me every night before bed.
CEDARS: Thank you for sharing that. How long have you worked at CEDARS?
Adina: I have been with CEDARS for about 4 ½ years. I started as a Youth Specialist in the Teaching Learning and Connecting program. I had just graduated from college and was looking for employment. I had heard many great things about CEDARS in the community, so it was one of the first places that I checked out when job searching.
CEDARS: What do you currently do at CEDARS?
Adina: I am currently an Assistant Program Manager at the Pioneers Center, which is the name of the emergency shelter at CEDARS. My days consist of leading staff in their exceptional attention to youth in our care. This involves writing service plan reports, training/coaching staff, maintaining case files, and being in constant communication with caseworkers and officers regarding the youth in our care, This ensures we are doing everything we can to meet their needs and get them moved on to a more permanent placement.
CEDARS: What is your favorite part about your job?
Adina: I enjoy the variety of my work. Every day is different from the last and there is never a dull moment. Each day brings new challenges and rewards. I also love when I am able to see positive changes made by the youth, whether it is big or small. Being able to see them grow while they are in our care is very rewarding.
CEDARS: What do you like to do when you're not at work?
Adina: I enjoy spending time with my loved ones, no matter what we are doing. I enjoy crafting, working on furniture projects and decorating my home. I also love to travel whenever I get the chance.
CEDARS: Do you have a 'CEDARS moment'?
Adina: In one of my previous roles at CEDARS, I worked in the homes of families in the community experiencing conflict. In one particular case, I went to the family mission to meet a youth whose family was homeless. This youth was athletic and really enjoyed being active and playing sports. However, she didn't have the means to afford any athletic equipment. We partnered with SCHEELS Sporting Goods and told them about her story. The staff at SCHEELS allowed us to bring the youth in for a shopping trip and provided her with a great deal of equipment for free. Seeing the smile on her face and how gracious she was when she received this gift was priceless. I will never forget it.
CEDARS: Is there one particular client that you feel was significantly impacted at CEDARS?
Adina: We had one youth who came to CEDARS because she was unable to live at home. This youth had her ups and downs during her time in shelter, but she formed strong bonds with several of the staff; and it became clear that this was the first time in her life that she had felt stability. She began to trust staff and started to flourish in the program. I feel confident that as she transitions in to adulthood, she will always remember her time in CEDARS and will have fond memories of the relationships that she built and the safety and security she felt with us.
CEDARS: What is something you'd like everyone to know about your work?
Adina: I would just like people to know that although this type of work can be very challenging, it can also be incredibly rewarding and fun!
Thanks, Adina!