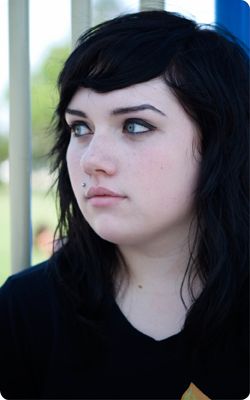 November is National Runaway and Homeless Youth Awareness Month. We wanted to take the opportunity to tell you about a young woman who was able to find a safe way off the streets, into our care and back home.
Janelle ran away from her dad when she was fifteen. She took the bus to Lincoln where an older friend was living. She "couch surfed" for a little while, but her relationship with her friend soon dissolved and Janelle found herself on the streets. She was scared. Some of the people she met on the streets made her feel uncomfortable. She told them she was having reservations about running away and wanted to go back. They made her feel trapped and afraid.
Meanwhile, Janelle's father was frantic. After his local searches hit dead ends, he widened his net and tried again. He asked for help from many people, including Janelle's friends, teachers and the police.
The police were able to contact Janelle, and when they did, Janelle gladly went with them. They brought her to CEDARS until her father was able to make the trip to bring her safely home.
While we were helping her settle in for her brief stay, she mentioned that she had a feeling that some of the people she met on the streets didn't want her to leave. She was afraid they would try to stop her from going home.
Several phone calls came in during those two days from people claiming to be Janelle's mom, trying to prevent her return to her father. We were able to identify that these calls were not from her mother, nor from any of her relatives. Without telling Janelle about these phone calls, we kept her safe until her father arrived and we were able to positively identify him.
Janelle and her father returned home together. We've been able to put them in contact with resources in their area to help them build their relationship and strengthen and support their family.