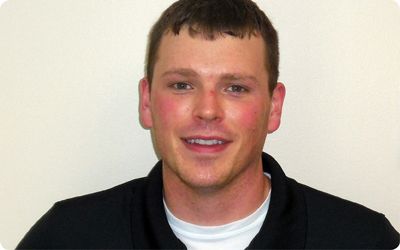 As we wrapped up National Adoption Day celebrations we sat down with a member of the CEDARS Foster Care team to get to know what it's like to build strong families.
CEDARS: Hi Colby, thanks for taking the time to get to chat with us! Tell us a little about yourself.
Colby: I grew up in the small town of Milford, Nebraska. It was awesome because it was the 90's and you got that small town feel. Not having any cell phones and being able to ride bikes around the entire town made it an ideal time to grow up. I simply enjoyed hanging out with friends at the baseball field or the pool.
CEDARS: How long have you worked at CEDARS?
Colby: I've worked at CEDARS for about 4 months now, and I have been in Foster Care the duration of my employment. I was searching for a career in child and family services, and I happened to know another member of the CEDARS team who suggested I apply. I haven't regretted it. I truly believe that this type of work is my calling.
CEDARS: Tell us about how you support families.
Colby: I meet with families in their homes to check in with them and make sure that everything is going well. Sometimes I transport kids to appointments like tutoring or the doctor's office or to school. Mostly, I'm just there for them.
CEDARS: What is your favorite part about your job?
Colby: Feeling like I accomplished some good in the world when coming home from work is the biggest thing. Helping families makes me feel really good about myself.
CEDARS: What do you like to do when you're not at work?
Colby: I enjoy working out and have been trying to figure out the guitar lately.
CEDARS: Is there one particular client that you feel was significantly impacted at CEDARS?
Colby: Witnessing my first adoption would be the first thing that comes to mind. But I have lots of clients that really appreciate the support we have given. Recently, I've connected really well with an eleven year-old I'm supporting. He seems to light up when I visit the family home and always enjoys a good game of HORSE at the basketball hoop.