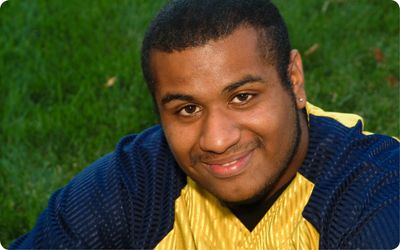 On November 21st, 17 youth who were living in CEDARS-supported foster families were adopted as part of National Adoption Day celebrations. We are honored to be able to tell you one of their stories.
Seth came to CEDARS when he was fourteen. We immediately sought out safety and security for him in a loving foster family. Because of his traumatic childhood filled with extreme abuse and neglect, Seth had developed the use of aggressive behaviors to survive. Even after Jack and Donna welcomed him in and provided him with safety and love, Seth's use of these behaviors continued.
Our team was there to support the family as they grew to know one another. Jack and Donna were concerned they might not be able to provide the care Seth needed. But when they learned that before coming to CEDARS, Seth had moved through four other foster homes, they were determined to be his last.
Our team of experts was able to provide Jack and Donna with parenting resources and stayed on-call 24/7. Jack and Donna knew Seth's love for basketball could be a positive outlet for him, but they weren't sure how they could fit practices, tutoring and therapy sessions into the afternoons. Donna reached out to our team and we were there to ensure that Seth had a ride from basketball practice to tutoring sessions or to therapy whenever he needed it. With this support, Seth has been able to find coping skills to be successful without relying on using former behaviors.
Last month, just a few weeks after his seventeenth birthday, Seth was adopted by Jack and Donna as a permanent part of their family. We are so honored to have walked alongside them on this journey.