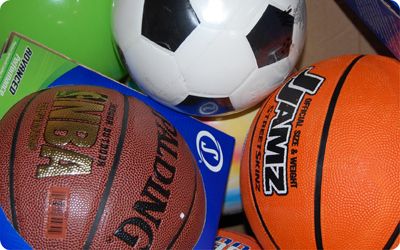 The Holidays can be a magical, exciting time—especially for children. But as toy catalog after toy catalog comes through the mail, unrealistic expectations might lead to disappointment, meltdowns, or pressure on you as a parent to fulfill these wishes.
With a little work before your time of gift-giving, the season can retain its magic and you can enjoy being a family.
Make a List. Check it Twice.
Explain to your child that they might not receive everything on their list. Asking them to pick their top choices (you set the number limit) helps them learn to make choices and in some cases, deal with disappointment. Giving into a "gimme, gimme" attitude can create an environment that leads to selfishness or a sense of entitlement.
Talk it out.
Find daily opportunities to talk about and share your family's values. If your child knows you don't approve of violent video games, they won't be surprised when they don't unwrap one. You might consider asking your child why they want a certain toy and/or if it's similar to something they might already have or if they will make use of it more than once.
Better to Give.
Help your child learn not just to receive, but to give. It could be as simple as making a card for grandma, but it starts with thinking about what she might like on a card. Or you might consider finding a gift drive through a local charity such as the CEDARS Holiday Gift Drive, which provides daily essentials and small holiday gifts to kids coming out of crisis situations.
Say Thank you.
Emphasizing gratitude shifts the focus from what you might not have to what you do have. Set an example in how to be authentically gracious for a gift. Find creative ways to say thank you to friends and relatives who send regards from a distance.
Start a Tradition.
Children grow up fast. More memorable than the toys they unwrap are the times they'll spend with you, turning on the music and baking cookies, building a snowman, making popcorn and snuggling up for a holiday movie. Centering your holidays on building your family relationship and making new traditions will let your child know just how loved they are. Toys will pale by comparison.