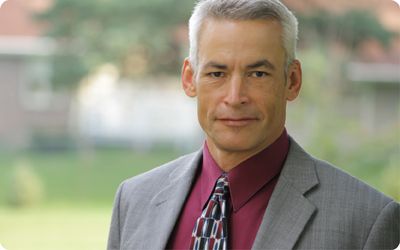 Dear Jim,
What are you able to do to help older youth who are approaching adulthood and have spent their entire lives in the child welfare system? How do you prepare them to make that big transition?
- Katherine
Katherine,
That is an excellent question. One of the biggest changes that has occurred in the way we approach the care of children over the past decade is the move toward placing children in foster families.
It is our hope that, as members of a family, they are experiencing life in much the same way you or I would have. They participate in the day-to-day such as washing clothes and cooking meals, they learn to interact with others in a healthy and loving way, and they have role models who can support them as they transition to living independently.
For those youth who are not in a family setting, we place a great deal of emphasis on life skills education. Our priority for each of the youth is to help them obtain their education. We believe that helping them obtain their high school diploma and potentially even move on to college is critical to their success. We also work with youth to help them apply for and obtain jobs. We work on budgeting, cooking and grocery shopping, and helping them find consistent transportation.
The generosity of our donors is what makes it possible for these youth who have experienced so much difficulty in their young lives to continue to develop and meet their great potential.
- Jim
We want to hear from you! If you have a question for Jim about CEDARS work, please let us know by emailing us at info@cedars-kids.org.