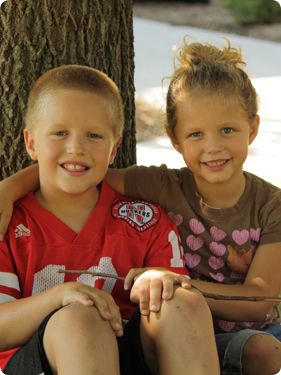 When Joan became aware that her daughter needed support to raise her two children, she immediately stepped in to help. She knew that offering her support to babysit or run an errand could greatly reduce the stress both her daughter and the children were experiencing. This act of social connection is one of the Six Protective Factors linked to a lower incidence of child abuse and neglect.
What started out as an occasional helping hand soon became a lot more. And a year later, Joan and her husband Tom were raising their two grandchildren.
Joan and Tom wondered if they were too old to be raising children again. They had misgivings about their ability to provide for their grandchildren, but never wavered in their commitment to do the best they could.
Just as their daughter had felt overwhelmed at times and needed a helping hand, so too did Joan and Tom.
When Joan saw a poster at the public library advertising support for parents from CEDARS, she gave us a call. She was worried that without additional supports, her family would be torn apart. We were able to walk alongside the family to bring safety and stability into the home for the children. As we do for many families we serve, we provided after-school care for the children while Joan and Tom worked. We also arranged tutoring support to help with their homework.
Another specific way we were able to help was to transport one of the children to his evening sports practices for a few weeks until a trusted neighbor was identified to help. Joan doesn't have very good night vision and Tom doesn't drive. Before, this had created tension in the family's relationships. Now Joan, Tom and the kids have been able to bond over their new joy of watching the kids interact and play soccer with their friends.
We can all work to prevent child abuse. Learn what you can do.