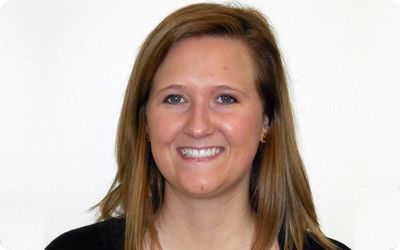 May is National Foster Care Month. When a child leaves an unsafe or unstable environment and comes into our care, we immediately wrap them in care and love. Sometimes this takes place in our Emergency Shelter or through therapeutic services, but often this happens in the home of a loving foster family, where the child can learn the nuances and responsibilities of family. We'd like to introduce you to Elizabeth, who works on our Foster Care team.
CEDARS: Hi, Elizabeth. Can you tell us a little about growing up?
Elizabeth: I grew up in Beatrice, Nebraska, with my two sisters. My parents are divorced and one of my favorite memories is going to visit my dad and my half-siblings in Michigan. My sisters and I had a unique experience in that we went to a boarding school for high school. We lived in dorms during the week and went home over the weekends.
CEDARS: How long have you worked at CEDARS?
Elizabeth: I have been with the Foster Care team since June, 2014.
CEDARS: Can you tell us a little about what you do?
Elizabeth: Sure! I am a Family Resource Partner on the Foster Care team. One of the things I do is help families meet certain State standards to become licensed foster homes. I visit the homes of families applying to be foster parents for the first time, and also those homes called Relative or Kinship homes where the child is already known in some way to the family before they are placed there. I also support four Relative foster homes that include six children. I am in the office and in the field full time!
CEDARS: What is your favorite part about your job?
Elizabeth: I work with some awesome employees who share the same work ethic that I do. I also have been supporting my homes since the children have been placed there a year ago. I have built wonderful relationships with the foster parents.
CEDARS: What do you like to do when you're not at work?
Elizabeth: Spend time with my husband and young daughter. I enjoy photography and good reality television!
CEDARS: Do you have a 'CEDARS moment'?
Elizabeth: I have been complimented by friends and strangers on the street about how proud they are to be associated with someone who works at CEDARS. I have a childhood friend that thanks me, every time I speak to him.