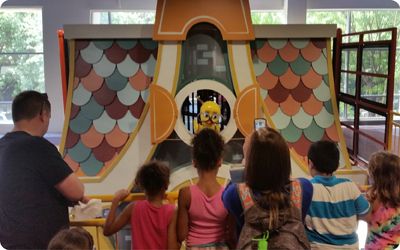 During the summer months, it is an unfortunate reality that life can be much harsher for children who are living in poverty. During the school year, children have access to food twice a day and a safe place to spend the day. When school lets out for the summer, many children are left without a safe alternative.
When the Jackson family moved here to escape violence they experienced in another city, the family signed on to have us provide after-school care for children Ashley, Hayden, Jesse and Tucker while their mom worked long days to provide a better life for her children.
Last month, Mrs. Jackson had a medical emergency which left her unable to work. Though she is worried about the many upcoming bills, most of all she is worried about how to keep her children safe and stable while she recovers. The children were saddened to think about not being able to attend CEDARS summer programs. They enjoy their time in our care each day and have made many friends. They were looking forward to the field trips and activities planned for the summer which included learning about the Olympics and the country of Brazil.
Thanks to funds from generous donors, the children will be able to continue in our summer programs. The children were overjoyed when we told them the news. The youngest two, Jesse and Tucker, danced around the room while the older two tried to hide their grins.
Already this summer, they have enjoyed field trips to the Children's Museum and to the library where they met the Saltdogs, a minor league baseball team. They are looking forward to many more adventures as the summer continues. Mrs. Jackson is recovering on schedule and is back to work part-time.
Last week when she came to pick up her children, she told us she had felt so overwhelmed. She didn't know what to do or who to turn to for help. She didn't think she could have provided safety for her children and kept her family together without the help of CEDARS. She knows that hers isn't the only family that needed support to keep going. She wanted us to pass on to our supporters a thank you on behalf of all those families for the support that builds strong families and helps kids in crisis. From Mrs. Jackson and from us, "Thank you."