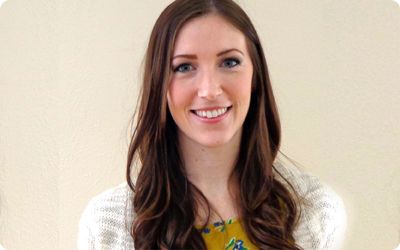 Amara is our Clinical and Family Resources Service Director. She knows that parenting is tough and wants you to know that you're not alone.
CEDARS: Hi, Amara! What was it like when you were a kid?
Amara: I was extremely fortunate to have had a very happy childhood. I grew up in Lincoln, NE with my parents and younger brother and in close proximity to a very large but tight-knit extended family. Most of my favorite childhood memories are with my cousins and relatives around the holidays or on my grandparents' farm during the summers. We also spent a great deal of time outdoors as a family, either camping, hiking, or going on backpacking trips in Colorado.
CEDARS: What keeps you coming to work each day?
Amara: I feel passionate about supporting and empowering youth and families to achieve whatever success may look like for them. As a supervisor, I also love supporting staff in their own personal and professional development so they can best meet the needs of youth and families. I also really enjoy the people I work with and the teams I help support. Our Prevention team takes turns bringing in breakfast every Friday—that's always something to look forward to.
CEDARS: How have you been able to find your fit at CEDARS?
Amara: For the past 14 years I have worked in some capacity with our Community Learning Centers which provide support to school-age children, although my role has varied over the years. For the first six years I served as a lead staff and assistant supervisor in our Before and After-School Programs at Clinton and Hartley elementary schools. After graduating with my Master's degree and becoming a therapist, I worked for the next five years as the Community Learning Center Behavior Consultant while also providing in-home and in-school child and family therapy services. I then spent three years serving as the Program Manager for our Community Learning Center Programs before transitioning to my current role this past January. When I reflect upon my journey at CEDARS thus far, I think each previous role had been the perfect fit for me at that point in my professional development, and has culminated into what I feel is now my perfect "fit" working with an array of services that are the most near and dear to me.
CEDARS: What do you currently do at CEDARS?
Amara: I serve as the Clinical and Family Resources Service Director overseeing our clinical, prevention, and Community Learning Center services. I don't know if I've ever had a "typical" day in all the years I've worked at CEDARS, and my current role isn't any different (one of the many things I love about what I do!) I provide supervision and support to the programs that fall under my service area and work to enhance and further develop our clinical, prevention, and school-based programs. On any given day I'm likely participating in a variety of meetings, both internally as well as with external community partners, collaborating with Program Managers and interacting with direct care staff, and working on a range of reporting and development activities.
CEDARS: What do you like to do when you're not at work?
Amara: Spend time with my husband and daughter. I love anything that involves designing, creating, decorating, cooking, gardening—essentially anything that channels Martha Stewart (or more accurately, Joanna Gaines!) I also love spending time outdoors.
CEDARS: What would you say to someone considering going into the type of work you do?
Amara: This type of work can be incredibly rewarding in so many ways, so be open to all of the experiences and challenges it brings as opportunities for learning and growth. Trust that clients are the experts of their own life and be willing to listen and learn. And when working in a field so focused on helping others, be sure to first and foremost take good care of yourself!