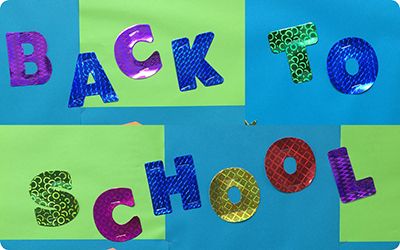 1. Get Plenty of Rest: Having an adequate amount of sleep is imperative to a successful high school career. Students who tend to sleep less than eight hours a night may not be as awake or alert during the day. In addition to school work, if you plan to participate in after-school activities or sports you will need to rest up to do your best.
2. Separate Classes: Purchase color-coded binders to use for each class. This will not only help when you are looking in your locker for a specific class, but you can also store all the class notes in one area without mixing them up with another class. Choose binders with a clear front sleeve that allows you to display a weekly class calendar.
3. Attend Orientation: New students should always attend school orientation. Even students who are going into their senior year will want to attend orientation. It is a great way to meet students, teachers and hear what is going on with the class.
4. Get an Agenda: The school year is such a busy time! Between taking tests, doing homework, attending activities and school events it can be really hard to keep track of everything. By keeping an updated agenda you can better manage your time and know what you have to accomplish. Having an agenda will definitely help you with time management. Time management is key to being successful and staying on top of everything you need to do!
5. Know Your Course Syllabus: Knowing your class schedule is so important for being successful in the course you are taking. Teachers will typically hand out your syllabus in class or post it online. I highly suggest keeping it in a safe and convenient place so you can frequently view it. Knowing when you have papers and projects due is so important for passing the course and keeping up your grades. Having the syllabus will allow you to plan ahead and give yourself proper time to complete every assignment and get great grades!
6. Do Not Procrastinate: This is something that we have all been guilty of in the past and have learned the stressful repercussions. A habit is created in three weeks so if you study for every course you are taking daily, in 21 days that will be a new habit for you. Dedicating a little bit of time every day to the courses you are taking is definitely going to positively impact your grades and make you a better student!
7. Connect With Friends: Why? Friends can help with your overall experience because they understand everything you are going through. Not only can they console your back-to-school blues, but they make going back to school much less painful. Plus, once the semester gears up, your good friends will be the ones to help you stay focused. Study buddies anyone?
8. Eat Breakfast: Always start your school days off with a healthy breakfast to get you through the day until lunch. If you are not a big breakfast eater, then consider eating a protein bar or smoothie to stave off hunger. If you tend to eat later in the morning, you may want to carry a small snack to munch on between classes before lunch. If you do not like the school lunch, you can pack lunch to take to school. This way you have exactly the kinds of foods you enjoy.
9. Meet People: There is no reason to be shy with new people. Whether you are returning to high school, or you are new, talk with the people around you. Look to your left and right and meet the people on either side of your locker—they'll be there all year long. In addition to making friends, talking with people may help you with class work and trying out for sports.
10. Sit In Front: Do not slink into the back row of a classroom because you will get called on more and you may not hear everything the teacher has to say. For the best experience, stick near the front or middle, unless you have assigned seats
11. Know What's Expected Of You: It is very important to know what your teachers are expecting of you. Pay attention to what the teacher is saying about the workload of the class and what they are hoping for you to get out of it. Teachers are supposed to want you to succeed so most likely they will provide you with what you need to do to thrive. Knowing their expectations and achieving them will help your year start smoothly. Always remember that communicating with your teachers is key to understanding their expectations.
12. Search for—And Apply For—Scholarships On A Regular Basis: Between classes, studying for standardized exams and the college admissions process, it can be easy to put the scholarship search on the back burner. That, however, is a big mistake. As you know, the scholarship search is ultimately a numbers game. The more you apply to, the better your chances are of winning. So, if you don't apply, you won't win. It's as simple as that. Set aside time (we recommend weekly) to apply for a minimum number of scholarships—that will be your weekly scholarship goal. Ensure you meet your goal each week throughout the year—it can go a long way to helping you pay for college (we don't have to tell you how expensive that can be.)
13. Set Academic Goals: Write out a list of goals that you want to achieve for the upcoming school year! Do you want to make the lead role in the play, get the varsity spot on the basketball team, improve your grades? You can reach all the goals you set for this year! When you write down every goal, you are able to plan and realize what you need to do to prepare for them. Having that list can be a driving and motivating force to help you work to achieve those goals.
14. Check With Your Guidance Counselor: Your guidance counselor can help keep you on track with your college admissions process and ensure you are on track to graduate with the right courses to meet both your graduation requirements and look good on your college applications. Stop and check in to make sure you are on the right path to achieving your goals, at the very minimum, each semester.
15. Be Organized: There are several types of locker organization systems available. Choose a shelving system that allows you to store your books and folders in the upright position. This will be especially helpful for when you are rushing to your locker between classes. In addition, hang a magnetic, dry erase board on the inside door to help you keep track of the day's to-do list.
16. Get Involved: Look at the list of after school sports and clubs available to you. Pick something that interests you and join the team. This not only looks good on your college resume, but it is a great way to meet people, exercise your brain or body and show your school spirit.
17. Create a Homework Area/Study Routine: Assign a place at home that is your designated homework area. This area should be off-limits to anyone besides you during your designated homework time. Chose an area that is free of distractions, such as a desk in your room or dining room table, so you can concentrate on school work. As you prepare to head to college, creating a study routine becomes increasingly important. Try to set aside a certain amount of time each evening dedicated to your classes, and on certain nights, college admissions or your scholarship search. Continue this practice until it becomes second nature.
18. Research Colleges You Are Interested In: Now is the time to begin exploring colleges. Create a list of what you'd like in a school and begin researching what schools you are thinking about applying to. Do they meet the criteria on your list? You can start to cross off the schools on your list that don't, move up the schools on your list that do and you may even discover, through your research, schools you are interested in that you didn't even know you liked!
19. Challenge Yourself: It's important to colleges that you continue to challenge yourself throughout junior and senior years of high school. This is in reference to academics but, also, in terms of extracurricular activities, high school clubs, part-time jobs and volunteer work. Try to keep as busy as possible and remember that you want your college applications to be as full as possible. That being said, don't join just to join—you actually have to participate.
20. Work on College Test Prep Often: As mentioned with creating a study routine, maintain a healthy regimen of ACT/SAT prep. You can decide to take a course in-person or online, utilize practice tests, books or questions at home or use flashcards on the go. There are many ways to study, simply choose whatever works best for you on any given day and stick with it!
21. Be Positive: Enjoy the experiences and opportunities that high school has to offer. This time goes by so fast and you don't want to miss out on the fun. Get involved, try your hardest and don't be afraid to make mistakes or fail. High school is about learning. Use the mistakes or failures to help you grow both individually and educationally.
These tips are from CEDARS Team Member, Sarah. Sarah supports youth in the CEDARS Life Skills Reporting Center as they work to achieve their academic, employment and life goals. Sarah used these tips to create an eye-catching bulletin board in the dining room where high school aged youth could benefit from the advice while eating breakfast, lunch or evening meal.