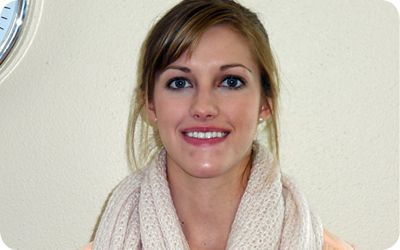 Katie is a member of the CEDARS Street Outreach Services Team which meets youth facing homelessness where they are and offers them safe ways to leave the streets.
CEDARS: Hi, Katie! Tell us what brought you to CEDARS?
Katie: My friend was working at CEDARS at the time and told me about some of the programs that work with at risk teenagers. I started working in the Emergency Shelter and then transferred to Street Outreach about a year ago.
CEDARS: What is a typical day like for the Street Outreach Services (SOS) team?
Katie: We work with teens experiencing homelessness or who are at risk for homelessness. We are available for them to contact us throughout the day if they need help meeting any basic need. We'll deliver food boxes, help them fill out housing and job applications; transport them to appointments, and more. Our main objective is to be a support system and encouragers to these youth in vulnerable situations.
CEDARS: What is your favorite part about your job?
Katie: I love connecting with the youth and hearing about their week. I also like to help them brainstorm solutions to different problems they are facing. It's always great when the youth learn to see themselves as successful and work out of their situation of homelessness.
CEDARS: Is there one particular client that you feel was significantly impacted at CEDARS?
Katie: Several months ago we met a teenager who had just moved back to Lincoln after spending a few years in another state. She moved back because she couldn't find the resources to provide for herself and her son. She felt isolated and afraid. They were struggling to find housing and needed food and winter coats. We came alongside her to help her fill out housing applications. We also provided her with basic necessities like food and diapers for her son. She was so thankful and had the most positive attitude about her situation. After assisting her to find stable housing, she reached out to us with another need. She didn't have a way to get to and from work. Generous friends of CEDARS came through, and we were able to provide her with a bicycle. It is so encouraging to see her succeed and provide for her son on her own!