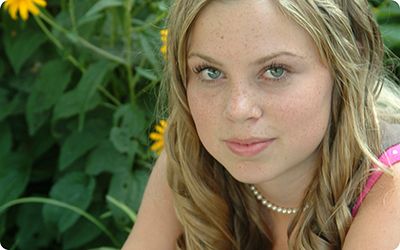 Research overwhelmingly indicates that with no place to turn, homeless youth are at high risk for substance abuse, risky behaviors, physical abuse, incarceration and physical and mental health issues. No young person should face this.
Due to an unsafe home environment, seventeen-year-old Aisha was living in her car while trying to get through her senior year of high school and hold down a part-time job. Her grades dropped dramatically as she had trouble concentrating on an empty stomach. The stresses of trying to figure out her future kept her from getting a good night's sleep. At work, Aisha's manager threatened to fire her because Aisha had nowhere to bathe or change clothes. As you might imagine, Aisha was frightened and felt constantly on-guard.
We met Aisha through our Outreach team. Without pressure or judgement we offered her safe ways to leave the streets. Our tremendous supporters provided gift cards for gas, so that Aisha could get herself to and from work and school. When Aisha was ready, our team helped Aisha transition to safe, permanent housing where she is learning the necessary skills to live independently.
Without the fear and anxiety of wondering where she would park her car to sleep each night, or wondering how she would find food or bathe or find internet access to do her homework, Aisha's grades have improved dramatically, as has her relationship with her manager at work.
Aisha plans to graduate from high school in the spring and pursue a college education.