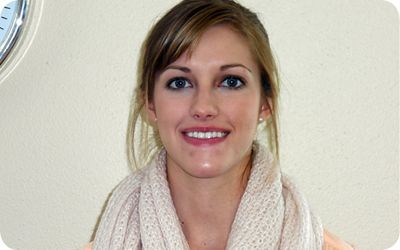 This CEDARS Street Outreach team member tells us why she is excited for the new Drop-In Center.
CEDARS: Hi, Katie!
Katie: Hi!
CEDARS: Tell us how long you have worked for CEDARS?
Katie: Almost 2 years
CEDARS: What is your favorite part about your job?
Katie: I like getting to know the youth and having knowledge of resources that can be helpful to them.
CEDARS: What is the typical day like for you in the Street Outreach Program? How will this change with the new Drop-In Center?
Katie: Every day is different. Most days we are out delivering food boxes and meeting with new youth in public places. We often transport youth and connect with them over the phone to brainstorm solutions to different situations. The Drop-In Center will be a great spot to invite youth to meet with them one on one where both the youth and staff feel comfortable. It will be a place that youth can come and get a food box or eat a meal with us. The Drop-In Center will offer a better space for us to connect with youth and a place for them to call their own.
CEDARS: What excites you the most about the new Drop-In Center?
Katie: I'm excited for the youth we work with to have a place to hang out and be safe. I'm really looking forward to building relationships with youth and getting to help them work through hard times. A common misconception about the homeless youth we work with is that they have done something to deserve to be homeless such as drugs, law violations, or family problems, when most of the youth have done nothing to deserve the situation they are facing. These kids have a lot of potential to do great things but lack the necessary support system.
CEDARS: What keeps you coming to work each day?
Katie: I like to help clients problem solve, and in my position there is a lot of problem solving. I also feel that all the staff who will be at the Drop-In Center work really well together!
CEDARS: What do you like to do when you're not at work?
Katie: When I'm not working, my husband and I enjoy having friends over to our home. We are busy planting a new church in Lincoln and love to host. We are also preparing for a new baby and all the changes that will bring to our lives!
CEDARS: Is there one particular client that you feel was significantly impacted at CEDARS?
Katie: One youth that is currently getting assistance from Street Outreach calls several times a month for basic need items and just to check in with staff when something big happens in her life. This youth is waiting for a housing voucher but SOS has been able to help her along the way with the application process and RentWise classes. Once she gets her voucher she'll be able to live in a stable home with her children, something she hasn't had in several years. The Drop-In Center will be a big help to this particular youth, because she will be able to spend time there during the day when she is not allowed at the place where she is couch surfing. She will also be able to work towards independence by using the resources that the Drop-In Center will offer.
CEDARS: What would you say to someone considering going into the type of work you do?
Katie: It's important to have an open mind about the people you work with. Workers in this field need to be able to give them grace and offer patience. Workers need to know that the population they work with are highly valued individuals, despite issues they are dealing with. Speaking life and encouragement into youth in hard situations is priceless and goes a long way. It's also important to make time to separate yourself from the work and give your mind a break, to do things that refuel you as an individual to prevent burn out.