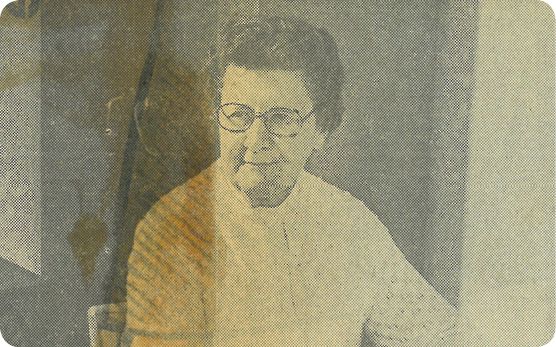 In 1944, Hulda Roper became one of the first of three females to work for the Lincoln Police Department. She worked specifically with women and children. In her work, she frequently came into contact with children who were either fending for themselves on the streets or struggling to keep up with their peers as part of an under-resourced family. At the time, there was no facility equipped and capable of providing temporary care for children in crisis. Hulda knew action was needed. These children had done nothing wrong. They had committed no offense. They needed a safe place to be loved, to be nurtured and to grow.
Hulda was on a mission to find these children a home. Spurred on by a harrowing experience in which red tape prevented her from bringing safety to a family of children in a timely manner, she met with many officials to plead the case for such a home. Her efforts were met with resistance and more red tape. Desperate and running out of hope, she reached out to Marie Becker. Marie was involved in the Council of Church Women through which she had come to know the Reverend Charles and Alberta Danner. Marie was actively looking for ways to support the Danners in their efforts to give children safe refuge. Marie's husband Ray was involved with the Co-operative Club (later renamed the Sertoma Club) which was actively looking for a philanthropic project to sponsor. Hulda had found a property on the outskirts of the city near a suburb known as College View as it was near the campus of Union College. The property, she told Marie, which had been used as a conscientious objectors camp during World War II had a farm house and a long barracks-style dormitory with plenty of room for children. With the help of Marie, Ray and the Co-operative Club, the property was purchased and repaired. The Danners and their children moved in shortly after.
After first spotting the property and pointing it out to Marie Becker, Hulda continued to be involved with the CEDARS organization "CEDARS really lived up to all my dreams for it," she said in an interview. "They do things right. I never once worried about how a child would be taken care of or how a parent would be treated." She was a longtime friend of CEDARS and a longtime board member.
In 1995, the city of Lincoln named an elementary school after Hulda for her outstanding dedication to children.
We are fortunate that Hulda is part of our family tree—and we are proud to honor her as we celebrate 70 years of helping kids in crisis and building strong families.