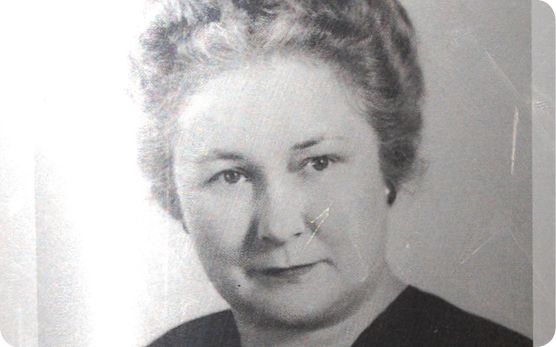 In September 1947, Marie Becker considered herself too busy to get involved. In addition to her duties as wife and mother, Marie sang in the choir, taught Sunday School, was active in a mothers' club and had a role in the women's circle at First Presbyterian Church in Lincoln, Nebraska. But a persistent invitation to join the Council of Church Women eventually elicited a yes from Marie.
It was at that first meeting of the Council of Church Women she attended that Marie met the Reverend Charles Danner who came to seek help for the home he and his wife Alberta were trying to make for children who had no other safe refuge. At that point, the couple had opened their hearts and home to twenty-two children. While the Danners had a heart for children and wanted to ensure that they grew up feeling love and security, they didn't have sufficient funds or support to ensure they could carry out their passion.
The Council of Church Women and Marie's mothers' club acted at once. They rounded up food, clothing, bedding, and a bushel of apples and went to visit the home.
"The large two-story house needed so many things done to be livable during the coming winter," Marie wrote.
Marie kept her husband, Raymond, awake most of the night talking about what the children at the Danner home needed. Ray thought that such an undertaking was too big for her. Marie asked if it was true that the Sertoma Club was looking for a sponsorship. Ray expressed his doubts that even the club, of which he was a member, could take on such a project.
The next morning Marie talked with Sertoma Club president, Coe Dalrymple. Coe arranged a luncheon so that Marie could explain more to the club's board members. The men peppered Marie with so many questions she had barely time to eat. She was worried that they were trying to discourage her from offering further help to the Danners, but as it turns out, Coe appointed a committee to go out to the home that very afternoon to see what could be done.
Upon seeing the house, the men decided the project was too big in scale and scope for them to take on with only the money from their magazine sales. Marie's heart sank.
Then Hulda Roper approached Marie about a property on the outskirts of the city near a suburb known as College View as it was near the campus of Union College. The property, she told Marie, which had been used as a conscientious objectors camp during World War II had a farm house and a long barracks-style dormitory with plenty of room for children. Marie passed this information on to the Sertoma Club and the club investigated.
The five acre property offered better possibilities than trying to fix up the Danner's current home. And it was for sale. One member of the club put up the $500 down payment, and the rest of the board members wrote checks for the remainder of the balance totaling $7,500, which was a substantial amount of money in those days.
Over a few weekends in October of 1947, the Sertoma Club and friends met at the newly purchased property with tools and paint and prepared for the children to move in. They made repairs and cleaned up the grounds.
On December 23, 1947, with help from the Sertoma Club, the Danners and the children moved into their new home.
After Marie's death in 1987, Ray remained faithful to her dream of helping children find safety and security. In addition to giving a substantial gift annuity in 1998, Ray became a charter member of the CEDARS Circle of Life in 2001 when he indicated that CEDARS was a beneficiary in his will. Though many individuals had given bequests and deferred gifts before 2001, the Circle of Life was a new society at CEDARS to honor those who indicated they were remembering CEDARS in their wills. In 2015, the society reached a milestone of one hundred members.
When Ray passed away in 2008 at age 102, his final gift was disbursed to CEDARS. His faithful support is a legacy many children might not have known about, but brought them safety, stability and love.