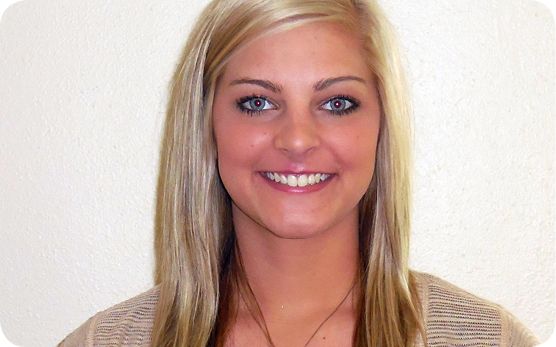 CEDARS: What was it like when you were a kid?
Megan: I grew up being raised by both my mother and grandmother, so I had two very strong, independent women to look up to which was great. We would sit down at the dinner table and eat together every night. We lived in a small town, so I loved riding my bike around town, going to the pool in the summer, and playing with the neighbors.
CEDARS: Can you tell us about how you have found your fit on the CEDARS team?
Megan: I have worked at CEDARS for three years. I worked in the Community Learning Centers for one year and have been in foster care for two years. When I started in foster care, I did full support, which means I was assigned as an ongoing Family Resource Partner to specific children placed in homes. I am the kind of person that wants to keep growing and learning all aspects of different positions/programs, so I was also interested in learning the licensing side of working with foster homes. After a while, I began to start writing home studies for relative and kinship homes and learned how to license our relative homes. Most recently, I have moved into doing renewals and updates for our licensed foster homes who have gone through the trainings to be foster parents. While I will always love doing support, I also have found a love of doing the licensing side of foster care as well and I enjoy getting to do both.
CEDARS: What keeps you coming to work each day?
Megan: Being able to help foster families with issues they are having and helping to make each foster placement remain as stable as possible is fulfilling. The relationships I have built with the families I support keep me coming to work each day.
CEDARS: What is your typical day like?
Megan: I currently support four foster homes. So on a typical day, I may be checking in with them to see how things are going, whether that is a home visit, phone calls or emails. Additionally, I am making home visits, ensuring families have access to trainings, working on home studies, and supporting families in meeting expectations of their foster care license as well as many other things. I also am helping out with our support group that is held monthly for our foster parents. Every day is different.
CEDARS: What is your favorite part about your job?
Megan: My favorite part of my job is seeing the successes of families; whether that be children that were able to reunify with their families or children that are finding permanency through guardianship or adoption. I love seeing families overcome the odds that are against them, even if those are with little successes it can mean everything to see them achieve something that may not have been expected.
CEDARS: What do you like to do when you're not at work?
Megan: Another passion of mine outside of CEDARS is working with Camp Kesem, which is a camp for children who have a parent that has been affected by cancer. I was previously a counselor and am now an Advisory Board Member for the UNL chapter. This organization is near and dear to my heart as I lost my mother to cancer as a teenager.
CEDARS: Megan, what is one thing we should all know about foster care?
Megan: I think there is a misconception about people who become foster parents that "they do it for the money and don't really care about the kids." But from what I've seen and the people I've worked with in my time here, I really see passionate people who have a desire to help kids in crisis. Our foster families open their home to children who may or may not be known to them. Your home is your safe place, the place that you are most vulnerable, and it takes very strong and committed people to be able to open their home to children who are at their most vulnerable time. Foster care is not easy, but it's worth it. Here at CEDARS, we are true to our mission. We are helping kids in crisis and helping to build strong families every day, and I'm honored to be a part of this mission.