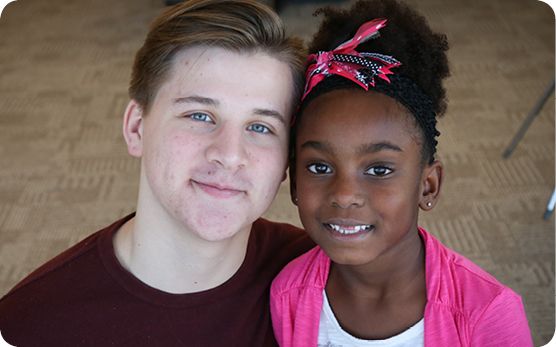 Small gifts add up to big impact. When you choose to make a monthly gift to CEDARS you are making all the difference for children coming to us out of crisis situations. Take a look below to find out if a monthly gift is right for you.
1. It's Convenient. Many individuals are taking advantage of automatic billing features to pay their mortgages, utilities and other bills. Charitable giving can be done the same way. When you make a gift to the kids of CEDARS and check the box "make this a recurring gift," you can rest easy knowing that you don't have to set a reminder to make your next gift. Your philanthropy will be deducted automatically next month just like your next electric bill.
2. It's Environmentally Friendly. Instead of a receipt for each gift, you'll receive a yearend tax statement. This cuts down on paper usage and delivery costs, and it's gentler on the planet.
3. You Stay in the Know. As a member of our CEDARS Monthly Giving Circle, you will receive the Little Voice, our twice-yearly newsletter, and our President's Annual Report. Both publications will offer you vital statistics and heart-warming stories that offer you tangible evidence that you are making an impact.
4. It Changes the Life of a Child. Perhaps the most important benefit of becoming a monthly donor is the warm glow you'll receive knowing what a difference you are making for children in crisis. Each gift you make allows our work to bring safety and stability into their young lives and create enduring family relationships for their futures. It feels good to know that you, as a monthly donor, are contributing to the success of these children. Donating monthly is effortless, but makes a big impact. You are the heart and soul of CEDARS ability to change lives for the better.
Ready to make your gift? Donate now.