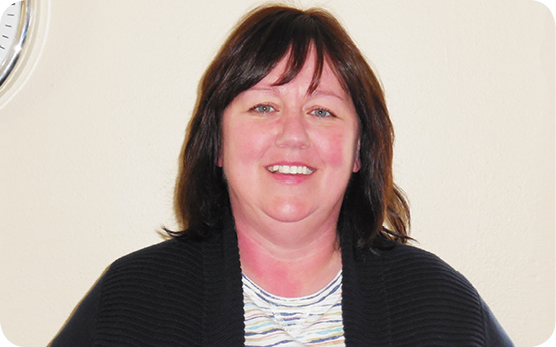 CEDARS: How long have you worked at CEDARS?
Cindy: I have been with CEDARS for almost 3 years.
CEDARS: What do you do at CEDARS?
Cindy: I am a Family Partner in the Prevention Program. A typical day usually starts in the office documenting my visits from the previous day and pulling together the things I need for the day's visits. My afternoons are typically visits with the families I am supporting. The families I partner with are either expectant parents or new parents. Together we work on setting goals for them as a family and then supporting them in achieving these goals. Another aspect of the program is promoting healthy child development and bonding.
CEDARS: What keeps you coming to work each day?
Cindy: As cliché as it sounds I have to say it's the children. Watching families' knowledge grow concerning their children's development and then seeing the children benefit from this is a part of the job that I love! My favorite part is when a mom that I am working with has that "ah ha" moment when she is able to see her child developing and growing because of what she has been doing as a parent.
CEDARS: Tell us about a fun time in the office.
Cindy: Every Friday we take turns bringing breakfast to share. It's a great way to spend some time together at the end of the workweek and catch up with what's going on with each other!
CEDARS: What do you like to do when you're not at work?
Cindy: I really enjoy growing orchids! Right now I have 11 plants of all shapes and sizes that I love watching grow and bloom. The wonderful thing about having numerous plants is that there are usually a couple of them blooming! Caring for them is also a great way to clear my mind and relax.
CEDARS: What would you say to someone considering going into the type of work you do?
Cindy: I would tell them to be the worker that they would want to have. I would tell them that even if the family you are working with only takes away ten percent of what you discuss with them it's ten percent more than they had before. I would tell them to be patient and be kind and I would tell them to take a lot of deep breaths.
Thanks, Cindy!
Learn more about our Family Resources & Education services for families.