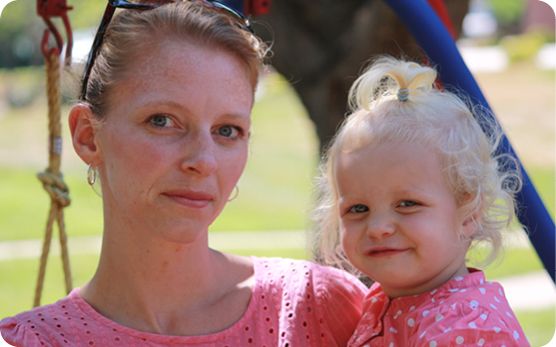 When Hannah's mom, Alyssa, first came to us she was a very vulnerable 19 year old who was pregnant and scared. She didn't have a support network and had few role models to look to for parenting advice.
Because of generous community support, our team is equipped to meet young, first-time parents like Alyssa at their most vulnerable and walk alongside them through the challenges and joys of welcoming a new child into their lives.
We began our work with Alyssa by ensuring that she received appropriate pre-natal medical care so that her daughter would be born healthy. After Hannah's birth we stayed beside her through those critical first years that can be so daunting to a first-time parent when questions arise, such as, 'when is it normal for a baby to begin to eat solid food?' or 'what should I do when I can't get my baby to fall asleep?'
Recently we invited Alyssa and her now two year old to an outing at the children's zoo. This type of outing is the perfect opportunity for families to relax together and strengthen their bonds. Many families like Alyssa's would not have been able to experience such an evening on their own, but thanks to generous donor support it was possible! Alyssa told us Hannah's favorite part was riding the train around the zoo and how excited she was to have this opportunity.