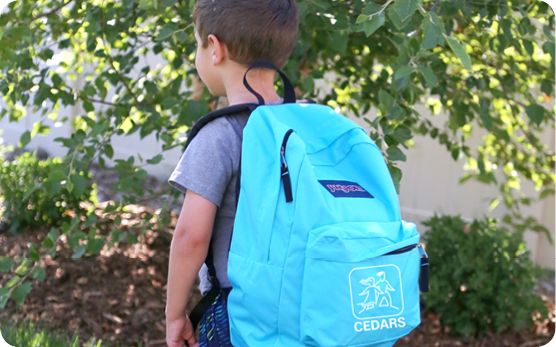 For seventy years, the work of CEDARS has been sustained by a caring community. Individuals and businesses alike with a passion for serving children in crisis have wrapped their support around the child-caring agency, allowing the dedicated team of 200 to bring safety, stability and enduring family relationships to children and youth facing the realities of abuse, neglect or homelessness.
One of the resources that helps families stay strong and together is a backpack filled with school supplies. This year's supplies came from many generous donors, including the Lincoln Southeast and Sunrise Kiwanis Clubs, Talent+, Lincoln Max Tan locations, Menards South in Lincoln, and NRC Health.
Volunteers from the Lincoln Southeast Kiwanis Club played an important part in organizing and assembling the backpacks.
Now the kids will be going back to school with a backpack and school supplies. There will be no embarrassment when they don't have paper, or a pencil or a folder for their assignments. They will be on equal footing with their peers and can begin working toward the futures of their dreams.
With this type of kindheartedness from local businesses and individuals, our community can only become a better place.
Want to get involved? Check out our Wish List for our current needs.