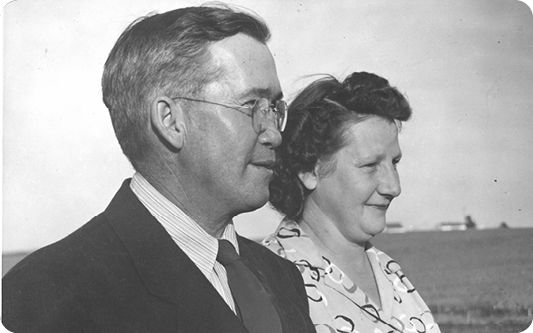 Over 70 years ago, community efforts to support one couple with a passion for helping children would become CEDARS.
The Reverend Charles and Alberta Danner had hearts for creating a home to welcome any child when he or she had no other safe place to go. They started by welcoming one boy into their home and soon had 22 children living under their roof! The Danners' passion for helping children was strong, but they knew they didn't have all the resources necessary to make their vision a reality.
In September of 1947, the Reverend Charles Danner spoke at a meeting for the Council of Church Women in the hopes of raising funds to help care for the children. In attendance that day was Marie Becker. After hearing his words, Marie rallied her friends and her husband's club, the Co-operative Club. Together, ordinary men and women with a heart for bettering the lives of children laid the foundation for an organization that has become a strong and dynamic team that continues the important work of helping kids in crisis and building strong families.
Caring for children and their families is an enduring legacy. One that many thousands of individuals have been proud to count themselves a part of over these past 70 years.