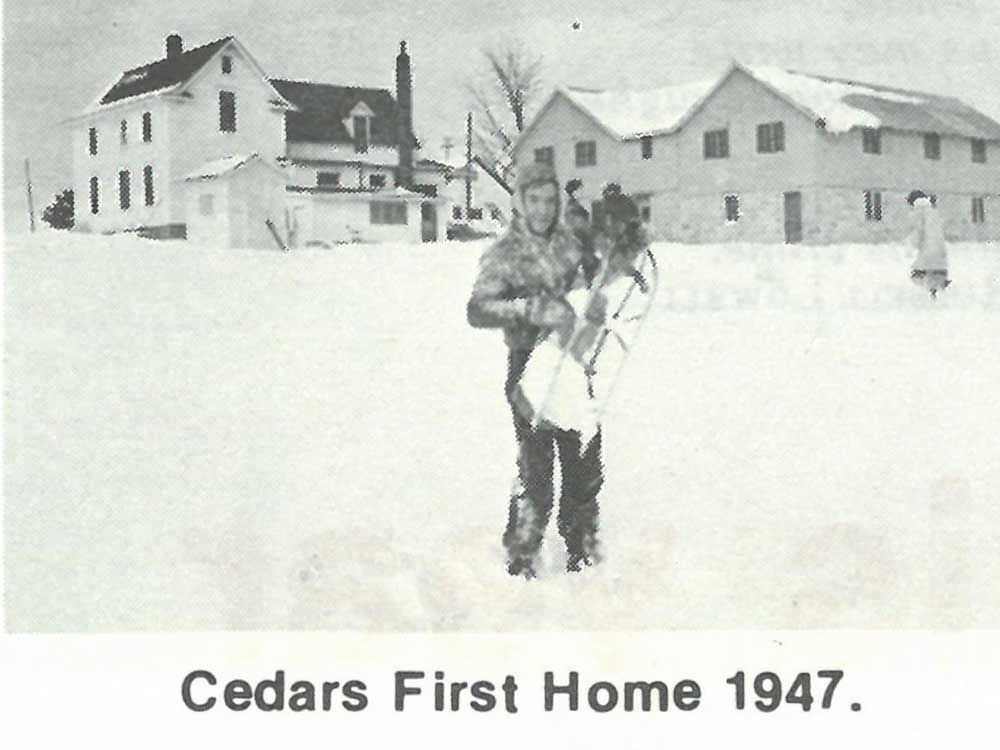 The date of December 23 has had a special place in CEDARS history.
In 1947, the passion of one loving couple would lead to the creation of CEDARS, a grassroots organization intent on providing refuge for children and youth who had no other safe place to spend the night. The Reverend Charles and Alberta Danner opened their hearts and home to one little boy in need. By the end of the year, they had 22 children in their family…and were running out of room!
Local business leaders and community members came together to help purchase a property which was then far outside the city of Lincoln, Nebraska on Pioneers Blvd. The buildings and large yard were cleaned up and made ready for the Danners and the children.
Just two days before Christmas in 1947, the Danners and 22 children moved into their new home at CEDARS.
The campus has had some major renovations over its 70 year history, including the addition of an emergency shelter wing which was ready for use in late 2009. The addition has allowed for even better care for youth coming to CEDARS out of crisis situations.
Two days before Christmas, on the same day 62 years after the Danners and children moved into the home on Pioneers Blvd, the staff and youth in CEDARS care moved into the new wing.
For many, the holidays are magical and wondrous, but for children who are unable to be at home with their family, they can be a difficult time. CEDARS endeavors to keep that magic and wonder for the children in our care. Thanks to generous individuals, businesses and friends who contribute, CEDARS has the ability to keep all children who come into care safe and stable while providing them with the joy that accompanies the season.