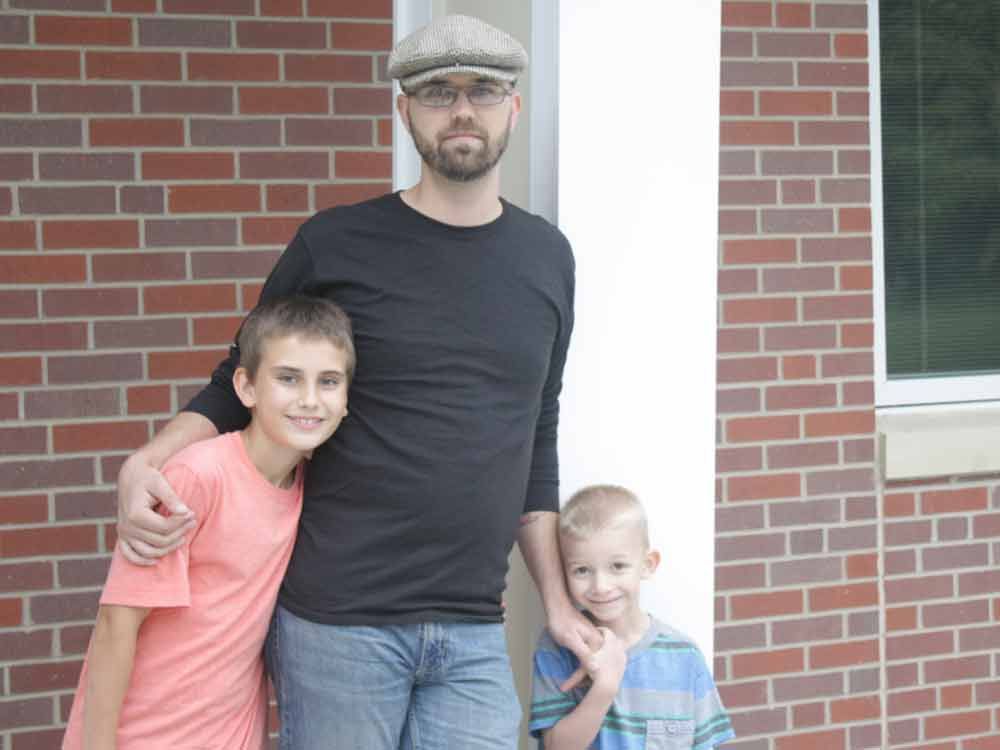 The CEDARS Foster Care Team has worked with hundreds of foster families in the community and surrounding area and answered many questions about what to expect on the journey of fostering. Here is their list of top "must-knows" for anyone considering becoming a foster parent.
1. Foster kids are good kids. For many potential foster parents, a misunderstanding has led to a belief that they will be opening their home to kids who are "bad" or "out of control." The reality is, these kids are living with the effects of trauma. They want and need the same love as other kids.
"Foster care is the situation that these kids are in, but it doesn't need to define who they are," says Adrianne Poppe, a member of the CEDARS foster care team. "They have the same excitement, hope and pride that other children have. They really just want someone who's going to open their home to them, take time to sit down with them, get to know a little bit about them, be their support and give them love."
2. Foster kids can be any age. It isn't just babies and young children who are in need of homes. There are many teenagers as well who are in need of the safety, stability and family relationships that a foster family can provide. CEDARS foster care works with all ages of children and youth.
3. CEDARS doesn't call you about every child. The CEDARS team works closely to identify a "best fit" for each child and family. They take many factors into account, including foster parent preferences.
Kids come into foster care for a variety of reasons. Ultimately, CEDARS goal is to safely reunite children in their care with their families or find a permanent new home for them. Until these goals can be achieved, foster families give kids stability and room to grow as individuals.
4. It's okay to feel under-prepared. That's normal. Foster parenting is just like step, adoptive, biological or any other type of parenting. Life has its ups and downs, but with the right tools, resources and support, a loving foster family with the desire to succeed can make all the difference in the life of a child.
Every day, CEDARS foster care team is working to ensure that over 200 children and youth flourish with our foster families. Because foster parents are an integral part of the CEDARS professional team, they are equipped with exceptional training, have access to support 24/7, monthly support groups and there are quarterly gatherings for foster families.
Foster kids simply need the same thing that all kids need—someone to believe in them!
5. There is no typical CEDARS foster family. Foster families include parents with children at home, single adults, couples hoping to adopt and empty nesters. All you need is a stable home, an open heart, and a willingness to reach out to a child in need.
"When a foster son or daughter begins to relax and grow in your home, that is a truly rewarding experience for a foster parent," Poppe says. "It is a privilege for me to witness that as our team walks alongside them."
6. The steps to becoming a foster parent aren't complicated. If you are over 21, passionate about helping kids and are excited to open up your heart and home to a child in need, the process starts with you. Foster parents play a special role in the life of a child. If you have ever considered fostering and would like more information, please contact Adrianne Poppe at 402-890-1410 or apoppe@cedars-kids.org.