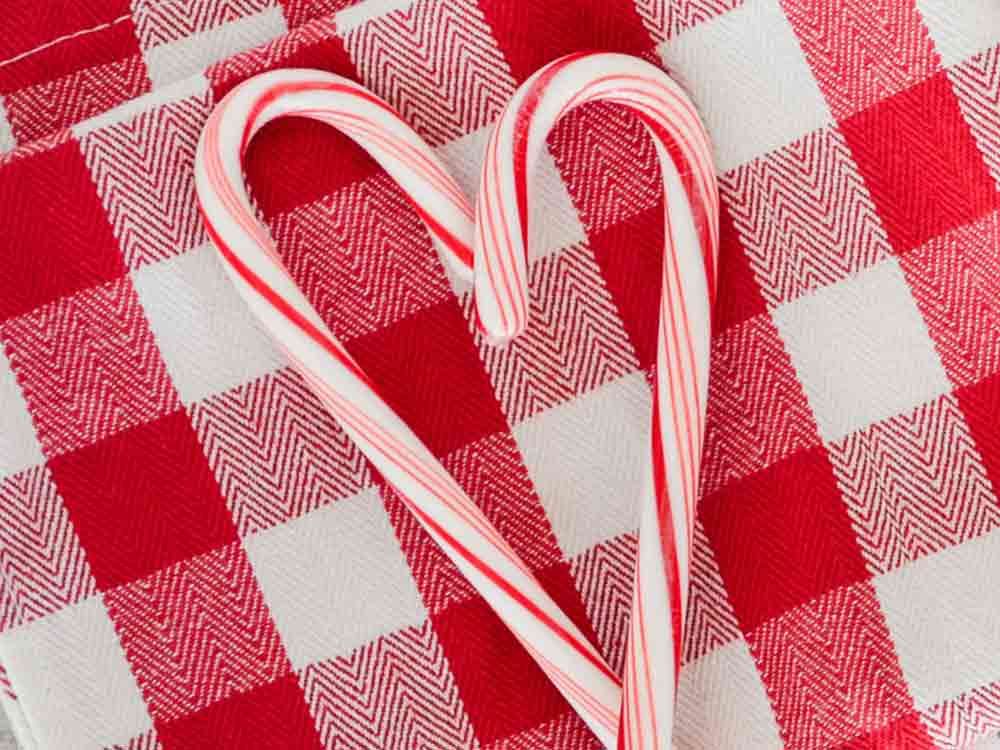 Candy canes are a sweet holiday treat. Some might even call them essential to having a good time during a season of hot cocoa, baking, and festive decorating. But after the trimmings are taken down, many are stuck with an abundance of these striped confections, wondering what to do with them.
Here are several fun ways to repurpose those candy canes, and make memories with a special child in your life at the same time.



Mini Candy Cane Heart Lollipops

This craft is perfect for Valentine's Day!
What You'll Need:
Mini candy canes
Almond bark
Lollipop sticks (can be found at most craft stores)
Sprinkles (optional)
How To Make Them:
Preheat oven to 200 degrees Fahrenheit. On a parchment paper lined baking sheet, arrange unwrapped mini candy canes in pairs to make hearts. Place a lollipop stick down the center of each heart. Put baking sheet in the oven for 3 to 5 minutes, just to slightly melt the candy canes. While they are still pliable, adjust the hearts so they are firmly touching the lollipop stick. Be careful! They will be hot! Let them cool. Then, in a microwave safe bowl, melt the almond bark in the microwave. Spoon a little melted almond bark into the open space of each heart so that it is filled completely. Decorate with sprinkles if desired. Let cool. These can be individually packaged in cellophane bags and secured with festive ribbon.



Dissolving Candy Cane Experiment

This experiment, suitable for preschool aged children, can be used to discuss dissolving.
What You'll Need:
Any size candy cane
Warm water
The Experiment
Place a candy cane in a bowl of warm water and watch what happens. In just a few minutes the red striping will have disappeared from the candy and will be floating in the water. In about a half an hour, the candy will have disappeared completely.



Candy Cane Sprinkles

Dust these peppermint sprinkles on everything. We mean everything.
What You'll Need:
Any size leftover candy canes
How To Make Them:
Place candy canes into a securely closed plastic bag. Crush with a heavy skillet, rolling pin, or something similar until the desired size pieces are achieved. For the following Candy Cane Sugar Scrub a fine powder, similar to sugar is recommended. For the Candy Cane Puffed Rice Treats, larger sized pieces are okay.



Candy Cane Puffed Rice Treats

Candy canes add a fun and festive dimension to this childhood favorite.
What You'll Need:
3 tablespoons butter
10 ounces mini marshmallows
6 cups puffed rice cereal
¼ teaspoon peppermint extract
1/3 cup white chocolate chips
3 coarsely chopped candy canes
How To Make Them:
In a large pot over low heat, melt the butter. Add the marshmallows and stir until melted and smooth. Remove from heat and stir in the peppermint extract. Then, stir in the puffed rice cereal, the white chocolate chips and 2 of the crushed candy canes. Pour the mixture into a greased 8x8 or 9x9 baking dish. Using greased hands, press evenly into the pan. Garnish with the remaining candy cane. Let sit at least 15 minutes before cutting and serving.



Candy Cane Sugar Scrub

We all need a little pampering, and this low cost, aromatic scrub is a terrific, spa-worthy product that would also make a great gift for your child's favorite teacher.
What You'll Need:
4 cups white sugar
¼ cup finely crushed candy canes
1 to 1 ¼ cup olive oil
20 to 30 drops peppermint oil
How To Make It:
In a large mixing bowl, stir together the white sugar and 1 cup of olive oil, breaking up any clumps. The mixture should resemble wet sand. If it is a little dry, add up to ¼ cup more olive oil. Then, stir in peppermint oil. In a glass jar with lid, spoon a thin layer of crushed candy canes between layers of white sugar mixture.