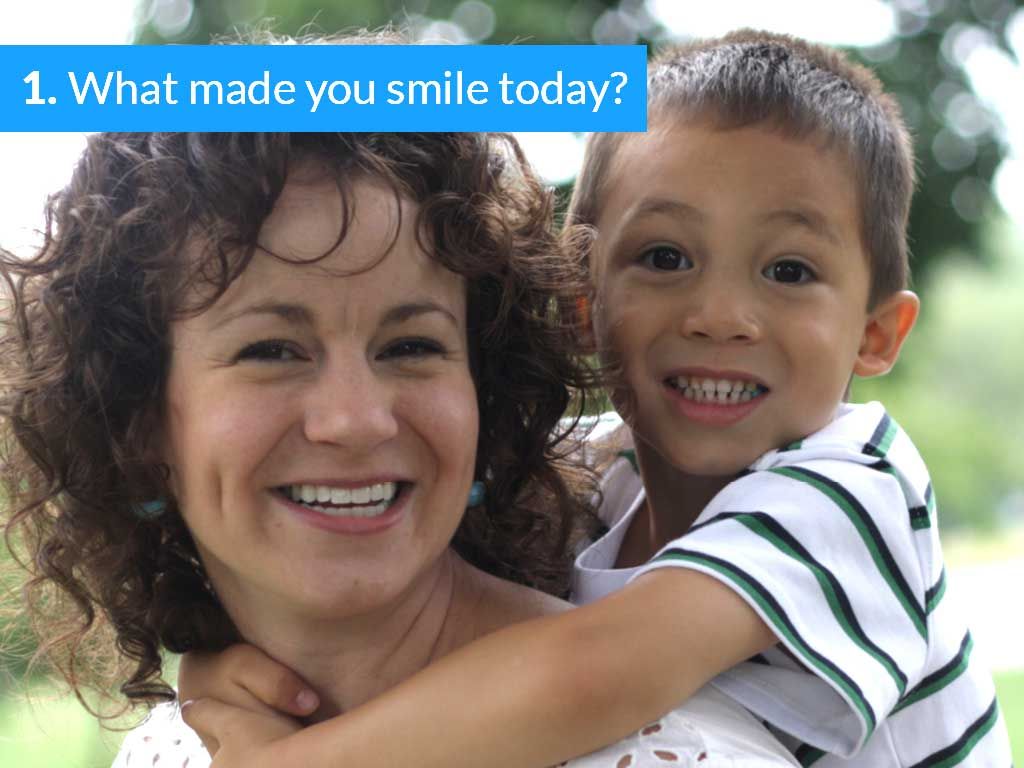 We know the importance of building strong connections with our children. But let's admit it, sometimes that's really hard to do! If you find yourself stuck in silence on the car ride home from school after asking the question, "How was your day?" and only getting a one word answer, consider expanding the conversation with these questions:
1. What made you smile today?
2. Can you tell me an example of kindness you saw/showed?
3. Was there an example of unkindness? How did you respond?
4. Does everyone have a friend at recess?
5. What was the book about that your teacher read?
6. What's the word of the week?
7. Did anyone do anything silly to make you laugh?
8. Did anyone cry?
9. What did you do that was creative?
10. What is the most popular game at recess?
11. What was the best thing that happened today?
12. Did you help anyone today?
13. Did you tell anyone "thank you?"
14. Who did you sit with at lunch?
15. What made you laugh?
16. Did you learn something you didn't understand?
17. Who inspired you today?
18. What was the best and the worst moment of your day?
19. What was your least favorite part of the day?
20. Was anyone in your class gone today?
21. Did you ever feel unsafe?
22. What is something you heard that surprised you?
23. What is something you saw that made you think?
24. Who did you play with today?
25. Tell me something you know today that you didn't know yesterday.
What ways have been beneficial to you in asking your child or loved one about their day? Add them to our list by commenting on the CEDARS Facebook page!