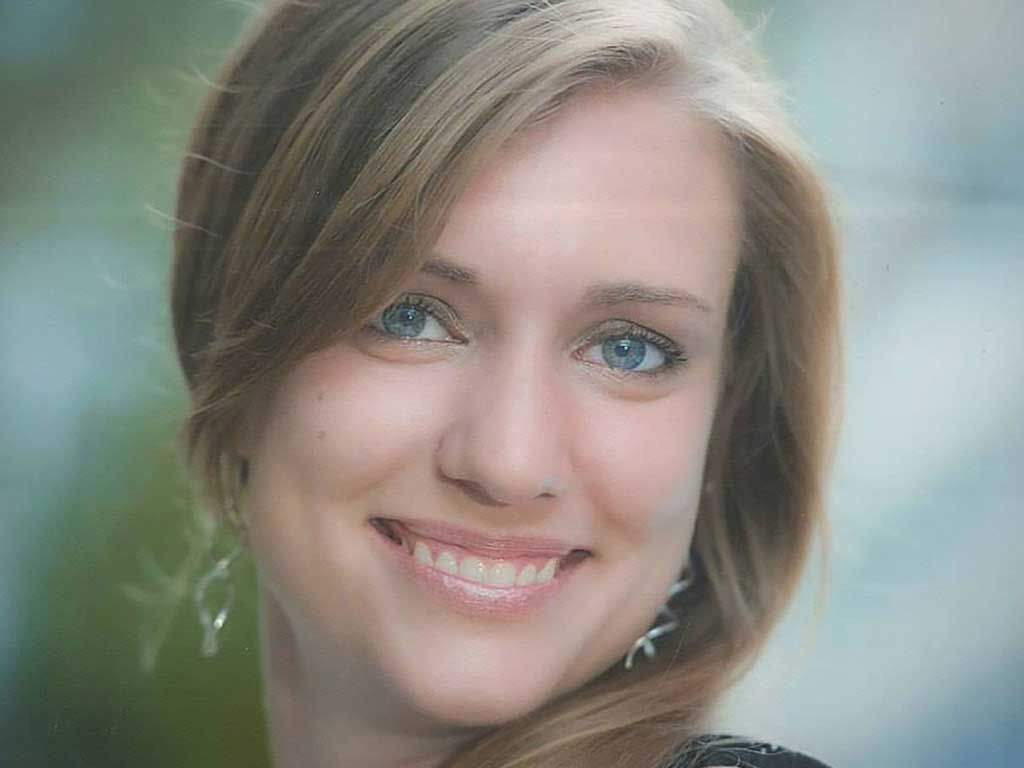 CEDARS: Hi Cassie! Tell us a little about growing up?
Cassie: I grew up with my sister and a couple dogs on an acreage just outside of Omaha. I loved spending time outside climbing trees! One of my favorite memories was when my sister and I would go to my grandparents' farm and make mud pies! We had a whole kitchen set and would make a mud feast in our little house – which was the cab of an old tractor. We would even pull grass, pick up pebbles and find sticks to make our pies more decorative!
CEDARS: How long have you worked at CEDARS?
Cassie: I have worked at CEDARS since December 2015! I was a Family Resource Partner for 2 years and am currently the Foster Parent Recruiter and Trainer out of our office in Bellevue.
CEDARS: How have you found your fit at CEDARS?
Cassie: For my first two years at CEDARS, I was a Family Resource Partner in Foster Care. I recently became the Recruiter and Trainer for CEDARS in Bellevue. When I graduated college I never imagined that I would be interested in training or recruiting foster parents. Now that I am in the job, I love making new connections in the community and talking about CEDARS with everyone I meet – it is easy to talk about something that you are so passionate about! I have enjoyed the trainings that I have facilitated so far and found that the effects of trauma on a youth's brain and body are something that I particularly love to teach about. I look forward to sharing my passion and excitement about CEDARS with Bellevue and the surrounding areas!
CEDARS: What keeps you coming to work each day?
Cassie: Shortly before graduating college, someone told me that as one person I cannot change the world, but I can change the world of one person. That is my motivation to work in this field and to come to work every single day. If I am able to change the world for one child, then it is all worth it!
CEDARS: What is something you have learned while working at CEDARS?
Cassie: I have learned the value of teamwork and the importance of having a culture where we are all working together and can communicate effectively. Our Foster Care team shows amazing teamwork! Every week someone is emailing out to the team asking help with transporting a youth, or covering an appointment. And every single time someone is willing to help out another team when their schedule allows. I am so thankful to work with a team that clearly has each other's backs . I have also learned how great the need is for foster parents in Nebraska, especially homes willing to take in siblings and teens. I continue to learn something new every day from both coworkers and clients.
CEDARS: What is your favorite part about your job?
Cassie: My favorite part is being able to give back to the Bellevue/Omaha community that I grew up in. I love being back in my hometown building new connections and sharing about CEDARS! There is a huge need for foster homes in the area and it fills me with joy that I am able to make a difference in my hometown. I love meeting people in the community and building those new relationships!
CEDARS: Tell us about a fun time in the office.
Cassie: I love having potlucks with my team. Every couple of months the foster care team gets together for a potluck. It is such a great way to build relationships with the team and get to know my coworkers better.
CEDARS: What do you like to do when you're not at work?
Cassie: When I am not at work I enjoy putting together puzzles with a cup of coffee. I love being able to take 1,000 pieces that at first look like a mess, but with some time the pieces can come together to make a beautiful picture. Being in this field is like putting together a jigsaw puzzle. Finishing a puzzle can be a rewarding experience, but there are also some challenges along the way. You can't put together a puzzle by focusing on one piece, nor can you rush a puzzle and throw pieces together hoping that it all fits. You have to take each day at a time, and find success in the little things – such as finding that one missing piece you have been looking for! Some days you may just be able to put one piece together and it feels like you are not making progress. But on those days you need to take a step back and look at the picture as a whole and see how far you have come. Foster care is a challenge, but it is so rewarding! You have to focus on the little things and always remember that you are making a difference in the lives of those around you!