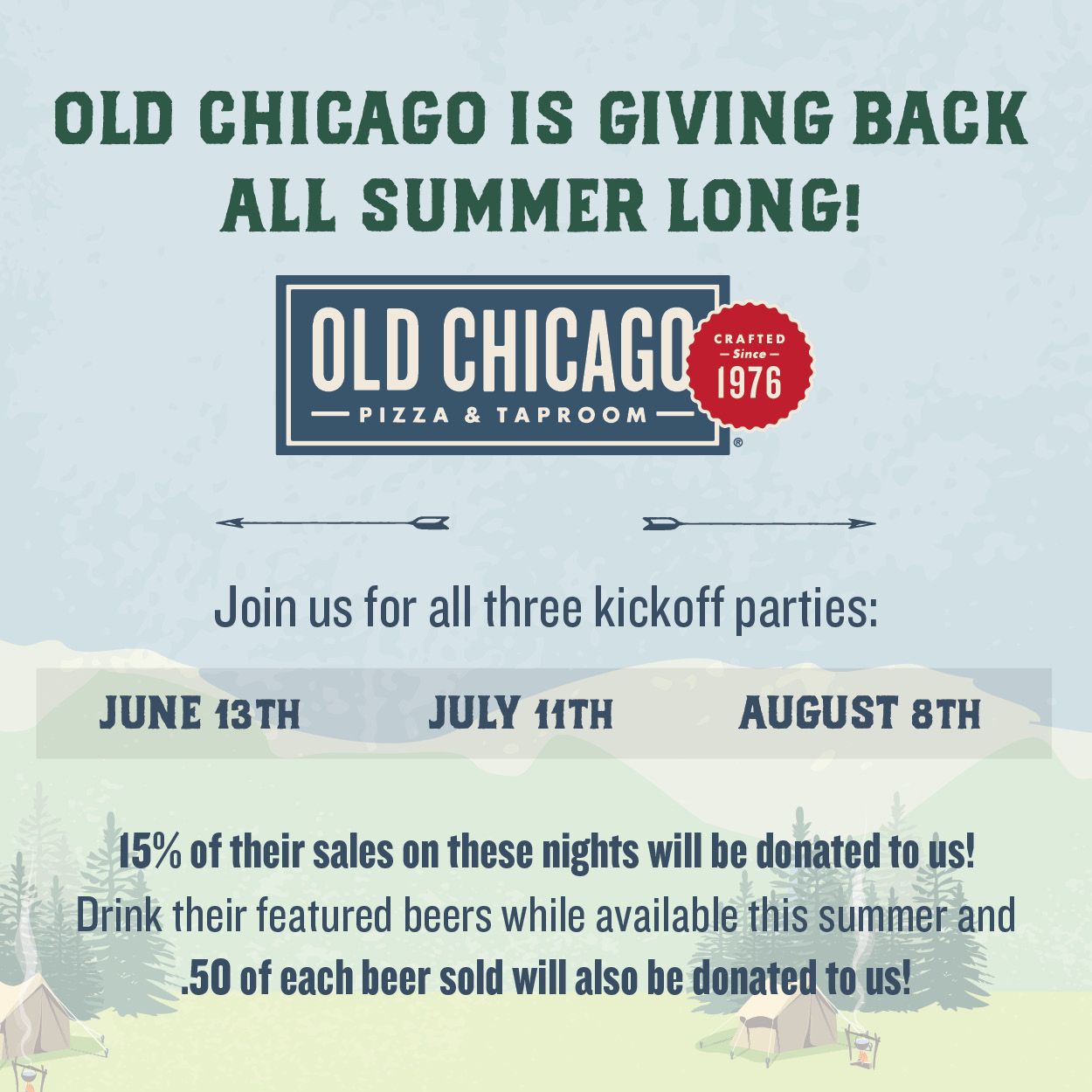 During the summer months, Old Chicago restaurants across the country are hosting a Summer Camp Challenge in which diners can participate to win prizes. On special nights in Lincoln and Omaha, those events will benefit the children and families served by CEDARS. On July 11 and August 8, from 4:30 p.m. to close, fifteen percent of all sales will be donated to CEDARS. Additionally, fifty cents from select beers will also be donated.
On each of these "kickoff" evenings, representatives from CEDARS will be available at all Old Chicago locations in Lincoln and Omaha to answer questions about the child-caring organization.
CEDARS passion for helping kids in crisis and building strong families has been fueled by community involvement and support for over 70 years. Since its founding in Lincoln in 1947 by a passionate couple who sought to provide a loving home for 22 children in need, the organization has been on a mission to provide safe refuge to children and youth who have no other safe place to spend the night.