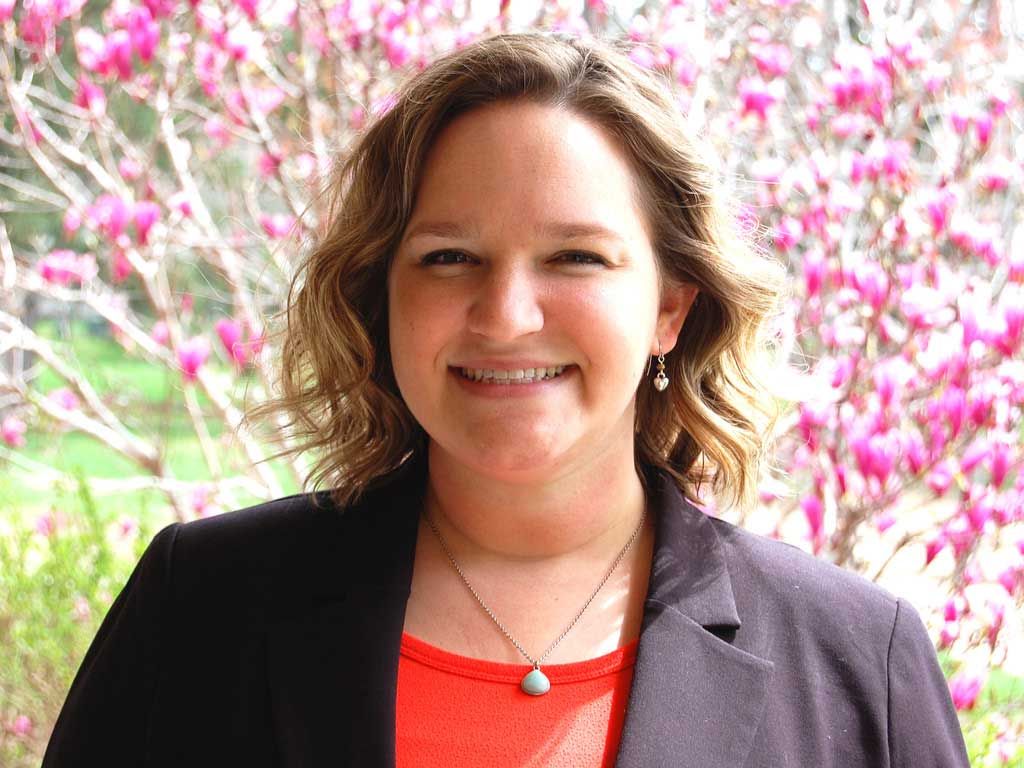 CEDARS: Hi Hilary! Tell us about what it was like when you were a kid.
Hilary: When I was a kid, I spent the summers playing with my neighborhood friends and either being toted along to my brothers' sporting events or eventually being on my own sports teams and traveling to tournaments throughout the summers. I remember building friendships with many of my teammates that I still hold to this day. Another of the things that stands out in my childhood was being able to spend time with my grandma at our lake where I could take my friends to enjoy the lake as well.
CEDARS: How long have you worked at CEDARS?
Hilary: I have worked at CEDARS for the last 8 years! It has gone by so fast. I have gotten to work with so many amazing people throughout those years and gained many connections throughout the community.
CEDARS: What is your typical day like at CEDARS?
Hilary: As a clinical coordinator for CEDARS, many of my days include accepting referrals for clinical services, making and reviewing clinical files, tracking our census, and making sure we are staying compliant with both Medicaid and the Council On Accreditation. Some other things I participate in at the office include staff meetings and case consultations with the programs I help support. In the afternoons into the early evening, I help provide behavioral/clinical support to our after school programs. There I am able to work one-on-one with some students who could use some extra support and skill-building. Some days I get to throw in some extra work on our Employee Wellness and Engagement committee to help plan fun events for our staff! At these events, all of the staff are able to take some time to enjoy their coworkers' company and relax. Some of my favorite events have been our annual tailgate potluck, the DIY aromatherapy rice bag event and the team wellness challenges throughout the year.
CEDARS: What keeps you coming to work each day?
Hilary: I love being able to see progress in the work that I do. Helping children and families work through some tough times or helping them build positive skills to be able to manage life is very rewarding. My coworkers at CEDARS make it even easier to come to work. We have fun, are supportive and respectful.
CEDARS: How have you found your fit at CEDARS?
Hilary: I started out in our emergency shelter and worked there for about 3 years. I then decided to go back to graduate school and switched positions to be on our Support Services team. After that I took an opportunity to move positions again to support our Service Directors. Now, I am currently the Clinical Coordinator and a Therapist on our clinical services team. I have been able to gain so much experience doing different types of jobs throughout the agency that are invaluable to me. Moving through the positions that I have held has given me a wider knowledge base to continue to work with the kids in many of our programs and understand their needs.
CEDARS: What is something you have learned while working at CEDARS?
Hilary: One thing I have learned is that you have to be comfortable with changes that come in order to learn from them and grow as a person. In the many positions I have had at CEDARS, there have been changes that were tough, but once I was able to accept the changes, I was able to grow as a professional. Modeling that for the kids and families we work with is another way that we help provide them hope in the growth of their future.
CEDARS: How do you use teamwork in your position?
Hilary: The one instance that stands out the most to me is every year when we have our holiday gifts drive. This is a time when it definitely takes teamwork to pull this off. We pull together staff from all over the agency to work on accepting donations from our generous community, telling donors about our client's stories, working with outside agencies to have gift drives, and finally working together to help our clients and their families have a great holiday season together with some gifts to help our during times of struggles. Many times, these gifts are some of the necessities that we often take for granted.
CEDARS: What is your favorite part about your job?
Hilary: I like many parts of my job, but the ones I enjoy the most are getting to work with the school-age children at our before-and-after school programs. I enjoy working with this age group because you can see a lot of growth and changes in using skills of emotional management and social skills. I also really enjoy the clinical coordinator part of my job where I get to use my skills of leadership and organization to make sure our clinical program is running smoothly and we are providing the best possible care we can.
CEDARS: What do you like to do when you're not at work?
Hilary: When I am not at work I have many hobbies that I enjoy. Some of my favorites are spending time at my family's lake outside of Columbus, being outside doing activities with my husband and daughter, crafting of all sorts and making time for some self-care activities such as reading a book for fun or getting to go for a walk by myself! I believe this is an important part of who I am. I love having so many hobbies and interests because I am rarely bored when I have free time. Challenging myself and keeping my brain working is important for my free time!
CEDARS: Can you tell us about a client that you feel was significantly impacted at CEDARS?
Hilary: There are so many clients that I think back on and can see how they were impacted by their time with CEDARS. In particular I think about a youth I helped to support in our emergency shelter. She was about 12 or 13 when I first met her. Her past was full of trauma but she felt comfortable and respected while at CEDARS. After I moved to a different position at CEDARS, she sought me out in to see if I could be her mentor. I continued to be her mentor even after she left our care. She would reach out to me for advice and help finding services that she needed. It felt great to be able to build such a respectful and supportive relationship with this client. She still reaches out to me every now and then to touch base and check in. Being able to build such a strong relationship where the client felt comfortable reaching out to me even after she was not at CEDARS shows the impact of the small amount of time we have with clients while they are in our care.
CEDARS: What is something you want to make sure everyone knows about you or your work?
Hilary: I want to make sure that everyone knows the children and families we work with deserve respect. The children and families we work with are struggling because of the things they have been through. They need people to build relationships with them and put in the extra effort to offer support. We need to take the time to care for everyone in our community despite the different things we may have experienced in our pasts.