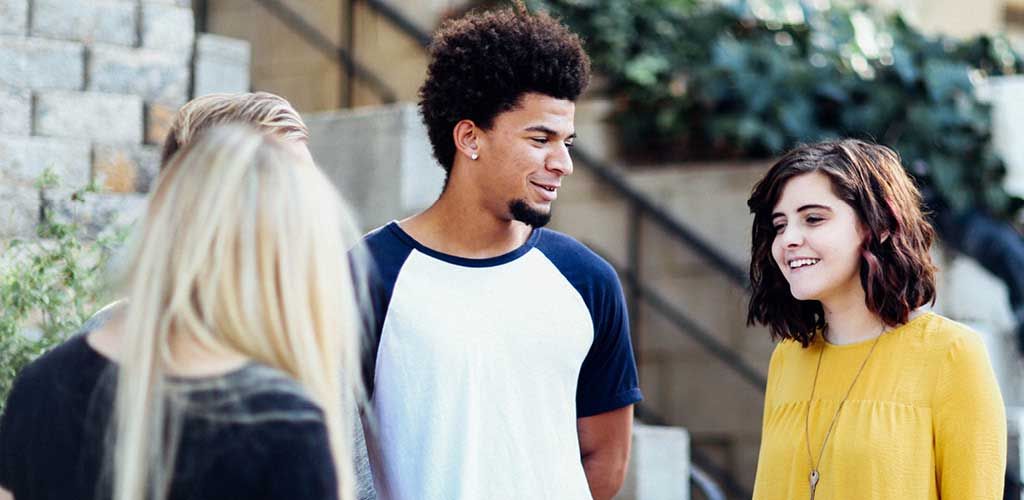 Now is the time that parents and kids alike are thinking about going back to school. It can be exciting, scary, confusing, cause for worry or joy. But for some kids, who are unable to live at home, it can be a cause to feel more difficult emotions as they see their peers getting ready to learn and they feel left behind.
CEDARS is committed to helping children and youth achieve the stability and enduring family relationships they need to have successful futures.
Earlier this year, our staff accompanied several teenagers in our care to tour a local university. The college tour is a common rite of passage that many teens we serve would miss out on. But thanks to our caring community of supporters we were able to take them to visit the University of Nebraska Lincoln.
When they first started the tour, our staff noticed that the youth didn't seem very excited. They were slouching, not paying attention.
"It's because for so long, they've heard other people say negative things about them. They couldn't believe that a college education was for them," says CEDARS staff member, Adrianne Poppe who helped with the event.
CEDARS staff knew that each and every youth on that tour could benefit from a college education and that a degree was possible for each of them if they applied themselves. So staff took the initiative and started asking questions along the tour, much the same way a parent might ask questions for their child.
This wasn't just another day on the job for the CEDARS team. What the staff showed by asking questions was that they cared about the youth and wanted them to succeed. And the youth noticed.
Staff saw a change in the youth. They started getting interested in the tour. Some started standing up straighter, some adjusted their clothing to look more polished, and some started asking their own questions.
Thanks to the interest of the youth, the tour lasted longer than expected. Many asked terrific questions about financial aid and grants.
Because they felt respected by caring adults on the CEDARS team, they had hope for their future and could begin to see how college fit into their success.
Just a few weeks later, many of the youth on the tour were enrolled! We are excited that they overcame inner doubts and are embracing their futures.