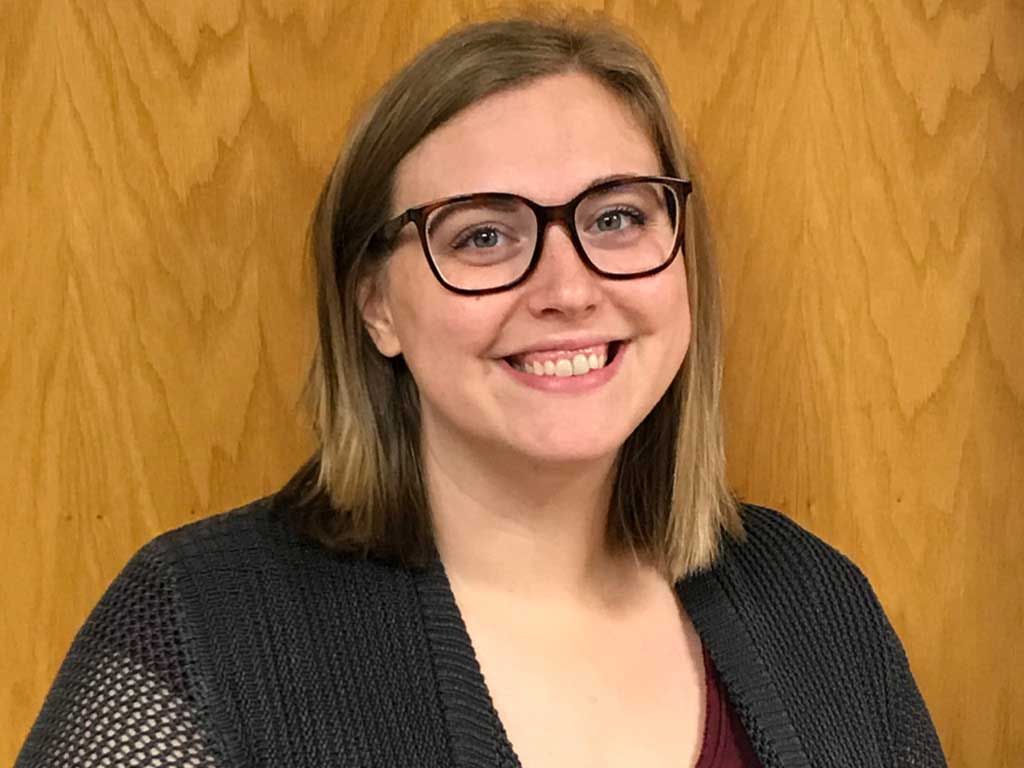 CEDARS: Hi Lindsay! How long have you worked at CEDARS?
Lindsay: I have been working for CEDARS a little over a year now.
CEDARS: What do you currently do at CEDARS?
Lindsay: I make home visits to families in need of resources, support and education. Most of my time is spent in families' homes supporting them and their lovely children. I love it when the families I am supporting make those little steps toward stabilization. A lot of my role is cheerleading and I really get into it with the families I have the opportunity to support. 
CEDARS: What makes you passionate about this work?
Lindsay: If there is one thing that I am quite passionate about, it is preventing child abuse and neglect. Intervention for a child who has already experienced these negative situations is expensive, and can often times lead to greater trauma for the children. In my role, if I can help prevent abuse and neglect by offering parenting education, resources, or simply showing a family that someone does care, then perhaps we can keep children in their homes with their families, safely. Prevention can't fix everything of course, but I would like to see families given a chance before a higher level of service is needed.
CEDARS: What is something you have learned while working at CEDARS?
Lindsay: CEDARS prides itself on providing a trauma informed service, and I believe this to be true. I have learned so much about the effects that trauma has on people's lives, especially the lives of children.
CEDARS: How do your values play a role in your work?
Lindsay: Since CEDARS Family Resources is a voluntary service, treating people with respect and compassion is mandatory. I work hard at pushing my families toward the success that they are striving for while always making sure that I am treating them fairly and with kindness. If they don't like me, or I push too hard they could 'fire' me at any point. Luckily, this has not happened, and I have a pretty good relationship with the families that I work with.
CEDARS: What is your favorite part about your job?
Lindsay: I love the team that I work with. They are very supportive, and we each have such different personalities. It is always very interesting to hear various takes on the same issue. Any time we are all on the office together it gets a bit loud with laughter. 
CEDARS: What do you like to do when you're not at work?
Lindsay: At this stage in my life, my hobbies are whatever my four year old daughter is doing. She keeps my husband and I very busy. 
CEDARS: Is there one particular client that you feel was significantly impacted at CEDARS?
Lindsay: This last year I was working with a family experiencing homelessness. Theirs was a rather tough situation, with multiple variables. It was really amazing though, because I was able to coordinate with other programs within CEDARS to get the family into safe, stable housing. They are doing really well currently, and I could not be happier for them. It was so nice to be able to work with other areas of the agency and to come together to help this family out.
CEDARS: What would you say to someone considering going into the type of work you do?
Lindsay: I would say that they need to make sure that they take care of themselves too! You can give too much of yourself that you have nothing left at the end of the day.