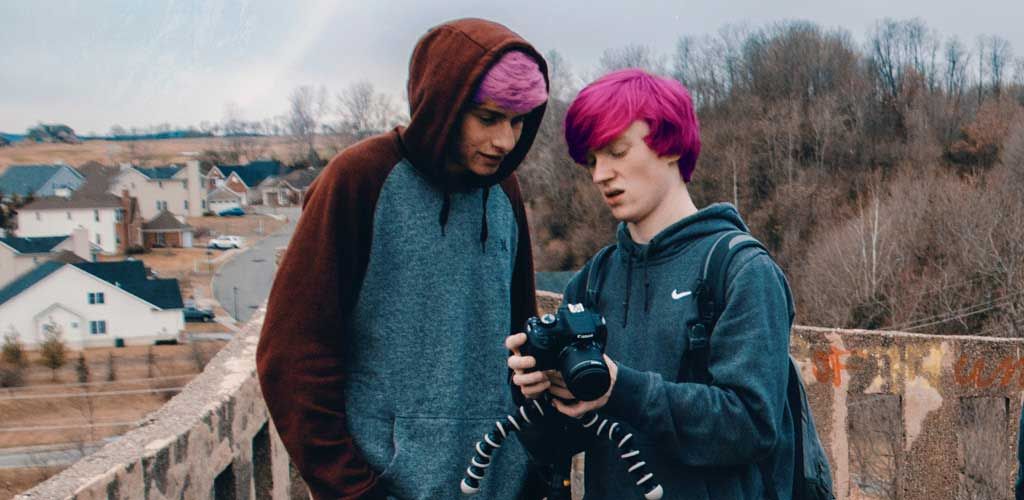 There is a rich history at CEDARS of providing safe refuge to children and youth who have no other safe place to spend the night. The CEDARS Pioneers Center is one of the places that young people may stay when they come to CEDARS. It serves as the only emergency shelter for unaccompanied teens in the area.
The Pioneers Center offers short term stays to youth until a more permanent arrangement can be found, such as with family, or in a foster home. During their stay, youth participate in activities designed to help them build character and confidence.
Mikah came to us when home was not safe for him. Over his short stay, we noticed how easily he developed good rapport with his peers. They naturally looked to him as a leader. The CEDARS team seeks to emphasize strengths such as this to help build youths' confidence.
At the same time that Mikah was staying with us, a difficult situation at home prompted Logan to come into our care. We noticed that Logan was having trouble relating to the others and felt hurt when some of the other youth drew attention to his pink-dyed hair.
We asked Mikah to step up as a leader among the youth and help redirect the energy of the other youth in a more positive way.
Mikah knew firsthand what it can mean to have an advocate on your side. When his living situation was deteriorating at home, he took out his frustrations at school. As a result, he was required to eat alone instead of with his friends. Because the staff at CEDARS knew the whole situation, we went to school administrators and advocated on Mikah's behalf. With a better understanding of Mikah's needs administrators agreed to let Mikah eat with his friends again. They also agreed to give Mikah extra help to accomplish his school work.
Mikah wanted Logan to feel the way he himself felt when CEDARS staff stuck up for him. He asked CEDARS staff to take him shopping. On his shopping trip he bought a box of pink hair dye. That evening, he enlisted help from the other youth to dye his hair. There was a lot of commotion and excitement in Pioneers Center that evening, but the best thing that happened was that Logan was included.
He was able to join in on the fun without feeling that he had to hide or change who he was in order to fit in. Through Mikah's leadership, Logan was able to gain some the confidence that he could be himself and make more friends.
A few weeks later, Mikah and Logan were both able to return home. Not only were their lives impacted by the safety and stability of CEDARS care, but they both grew as young adults.