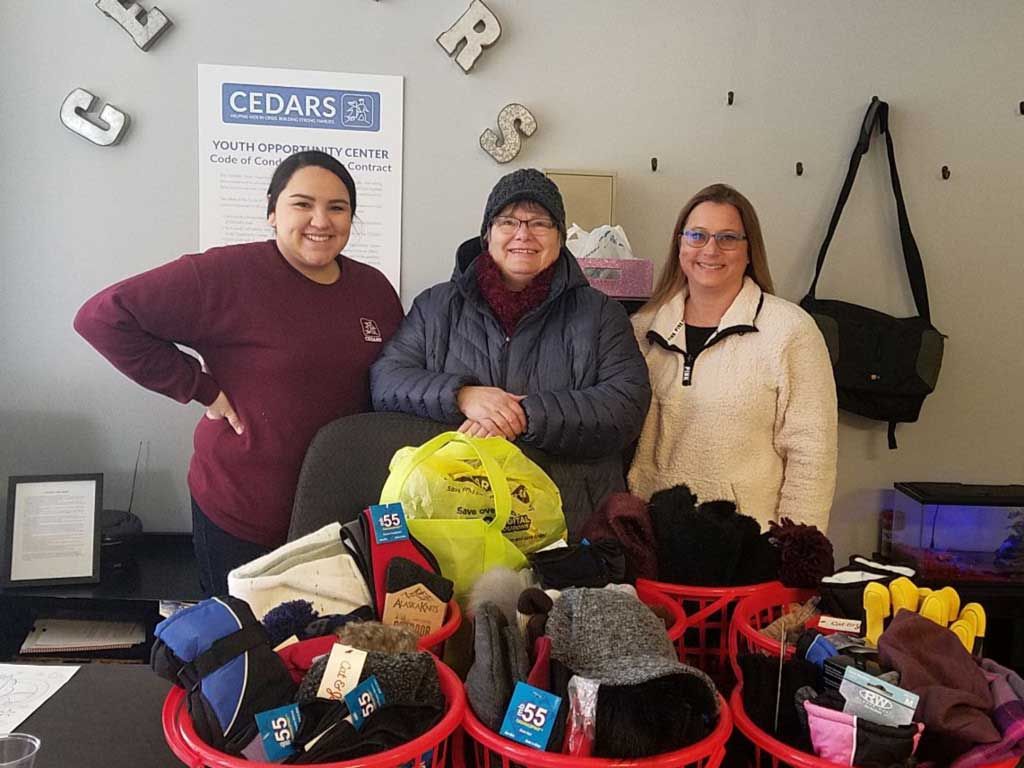 Last month a polar vortex gripped much of the Midwest, leading to many viral science experiments, such as watching hot water freeze instantly in the air. But for vulnerable populations in these affected communities, especially youth facing homelessness, the cold weather was dangerous.
CEDARS staff wanted to ensure that youth were safe during the dangerous cold. Without yet knowing if the resources could be found to make this a reality, we made the quick decision to keep our Youth Opportunity Center open 24 hours a day for two days straight as a warming station, through the worst of the polar vortex.
The Youth Opportunity Center opened in 2017 in downtown Lincoln, Nebraska. Operated by the CEDARS Street Outreach team, youth facing homelessness can drop in at the center for a warm meal, access to laundry, personal hygiene items, assistance with job and housing applications, and more.
As soon as the word got out that the center would be open, support flooded in. A local church donated hats, gloves, scarves and more. Caring community members brought meals, snacks, and money collected from friends and family.
But most significantly, vulnerable youth were kept off the streets during potentially fatal weather conditions.
"Staying open right now is a lifesaver," said one youth who stayed safe and warm at CEDARS Youth Opportunity Center during the polar vortex. "You couldn't keep your blankets on, they'd all just blow off of you. All the people here are extremely grateful that there is someplace warm to be."
Children and youth face ever-changing crises. CEDARS is here ready to help.