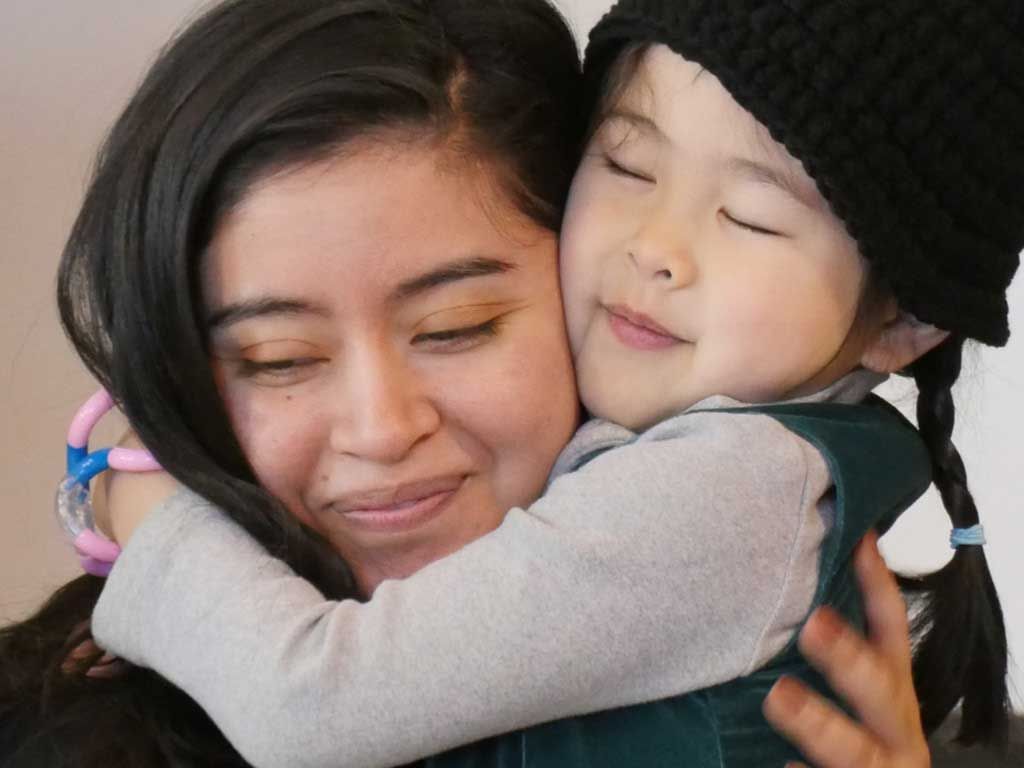 Susana cares for children at CEDARS Northbridge Early Childhood Development Center. She helps children grow and develop to reach their full potential.
CEDARS: Hi Susana! What was it like when you were a kid?
Susana: Being a kid felt very free for me. My favorite memories would have to be cookouts with my family and running around barefoot with my friends. This was when social media, cell phones and iPads were not a thing. I really miss that.
CEDARS: How long have you worked at CEDARS?
Susana: I've been working at CEDARS for almost 8 months now. I started back in June of 2018. When I first applied to work at CEDARS I actually applied for a different program. It didn't work out but it led me to my current position at CEDARS Northbridge Early Childhood Development Center (ECDC) and I honestly couldn't be more grateful. I have had a lot of great opportunities pop up and I've learned so much from just these last couple of months. I am really looking forward to continuing to grow here.
CEDARS: What is your current role at CEDARS?
Susana: I am currently a teacher working with infants at CEDARS Northbridge Early Childhood Development Center (ECDC). I was originally hired as an assistant teacher for our preschool rooms, but I have been with the infants since August. In March, I'll mainly be with preschoolers again.
CEDARS: How do you care for children?
Susana: My typical day starts by preparing for the infants to come into our care. We start by greeting the infants and their parents. Having a schedule and a routine is really important for all children, and especially infants! While each day is a little different, we follow the same schedule each day with our children. This includes meals, naps, and developmentally appropriate activities that help our children grow and learn. There is so much development that happens within the first few years of life, and we provide opportunities throughout the day to help them grow and learn. This learning needs to take place in a safe and nurturing environment, so we're constantly making sure our infants feel safe and secure. Something that I would like to make sure people know about my job is that it is not easy. I think a myth people tend to have is that we just play with children and hold babies all day. Ninety percent of brain development happens in the first five years and most of these children are with us for almost a full work day, five days out of the week. Our role here really is to help with that development in each child.
CEDARS: What keeps you coming to work each day?
Susana: What keeps me coming back every day is the bonds I have established with the infants in my classroom. They bring me so much joy and laughter.
CEDARS: What is something you have learned while working at CEDARS?
Susana: Something that I have really learned while working at CEDARS is that relationships are so important. Especially in early childhood.
CEDARS: How do your values play a role in how you care for children?
Susana: I think all my values really come into play every day at my job. I have so much respect for everyone, not just the children but for my coworkers as well. We all care about each other so much that we are honestly just one big family. Our monthly potlucks are a great time for us to get out of our classrooms for a couple of minutes to see other teachers we don't normally see every day and just enjoy great food. We're truly like family here at the ECDC.
CEDARS: What is your favorite part about caring for children?
Susana: My favorite part about my job has definitely been watching our children grow. Seeing them take their first steps, as well as learning how to communicate and interact with one another has been so rewarding.
CEDARS: How do you recharge when you're not caring for children?
Susana: When I am not at work I love to go dancing with my friends and having sit down conversations. I also like to spend time with my family when I'm not at work. Working at CEDARS has made me really slow down and value the relationships I have around me.
CEDARS: Is there one particular client that you feel was significantly impacted at CEDARS?
Susana: One thing that CEDARS has done that sticks out to me is the Christmas gifts we were able to donate to a lot of our families. I had the opportunity to help deliver some of the gifts to our families and just seeing their smiles and how grateful they were was very rewarding. It is a wonderful thing we do and I am happy we are able to do that for them.
CEDARS: What would you say to someone considering going into the type of work you do?
Susana: Something I would definitely say to someone considering working in an early childhood center would be that it is much more than just making sure everyone is safe. You really feel like you're a parent of 8 to 20 kids. They all start to feel like your children and you just want the absolute best for them. I don't have children of my own but I can honestly say that I love and care about my kids at work as if they were my own.