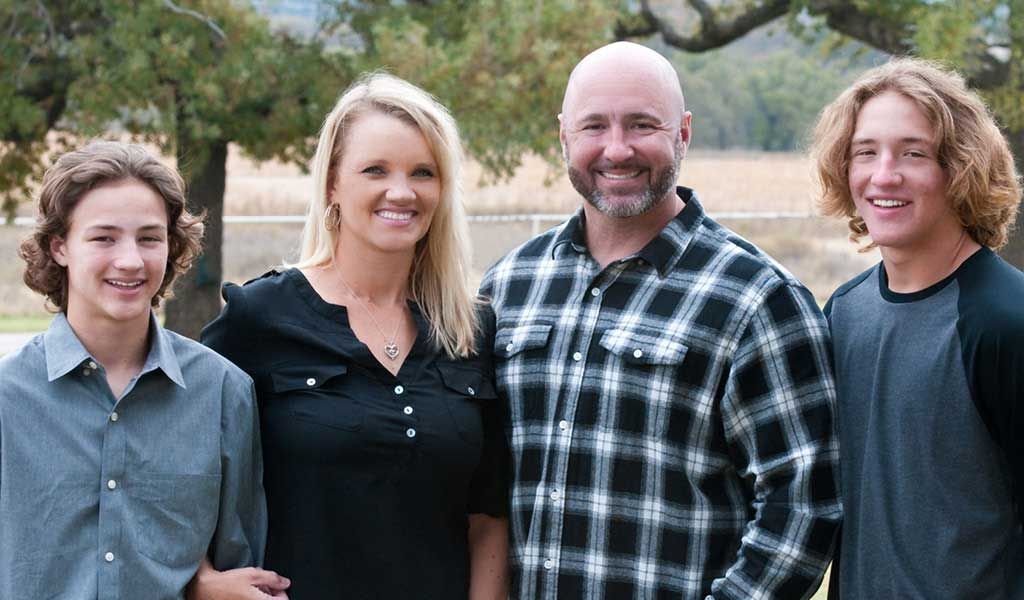 The Johnson family was at a breaking point when they called CEDARS. Sara and Rick, parents to two teenage boys, felt like their family was spinning out of control. They had fond memories of their family when the boys were little, but now that the boys were growing up the family felt disconnected.
Often, Sara and Rick were unsure of their sons' whereabouts. The couple had tried everything they could think of to keep them accountable, but consequences weren't working anymore. Recently the boys had started experimenting with substance use which worried Sara and Rick.
The couple knew about CEDARS but had never considered that a child-caring organization would be able to help their family.
After searching online for parenting help, Sara stumbled onto the CEDARS website. She decided to give CEDARS a call.
CEDARS came alongside the Johnson family.
Learning that the family felt fractured and disconnected, our team suggested making family dinners a priority. This seems like a simple solution, but as many parents might testify, getting the family around a dinner table is sometimes nearly impossible. Due to sports practices and meetings, each family member ate dinner at a different time.
Making time for family dinner wasn't easy, but after weeks of coordination, the family finally sat down together. It was uncomfortable and awkward. Things weren't magically better.
But CEDARS staff urged them to continue eating together and trying to connect. The family carved out Wednesday nights for family dinners. It didn't happen the first week, or the second, but once the family started sitting down around the table together routinely, they started talking to each other. Some weeks were easier than others. But they talked. These substantive conversations helped them connect with each other in a meaningful way. The family members began to open up to each other about their daily activities, interests, plans for the future, and worries.
Although they might not have wanted to admit it, the teenagers started looking forward to their family dinners.
Another way the family started connecting more was through a nightly bedtime routine. At first the teenagers balked at the idea, thinking the routine would consist of their parents tucking them in. But this wasn't the case. For their unique evening routine, the Rick and Sara decided to watch one television show as a family, letting the boys pick the show. But the boys didn't immediately warm to this idea. They wanted to be with their friends instead.
CEDARS staff understood the struggle this family was experiencing and wanted them to succeed. With much encouragement from CEDARS staff, the boys agreed to give the evening routine a try for a few nights. They agreed to a few more nights, and then a few more. This might not be typical for all teens, but the boys found that they enjoyed watching TV with their parents. They felt a sense of belonging and value.
This hasn't solved all of the family's problems. They still struggle from time to time as any family does. But they are no longer at a breaking point.
Parenting is tough. Parenting teenagers is sometimes the toughest. If you are in need of support for your family, give CEDARS a call at 402-436-5437.