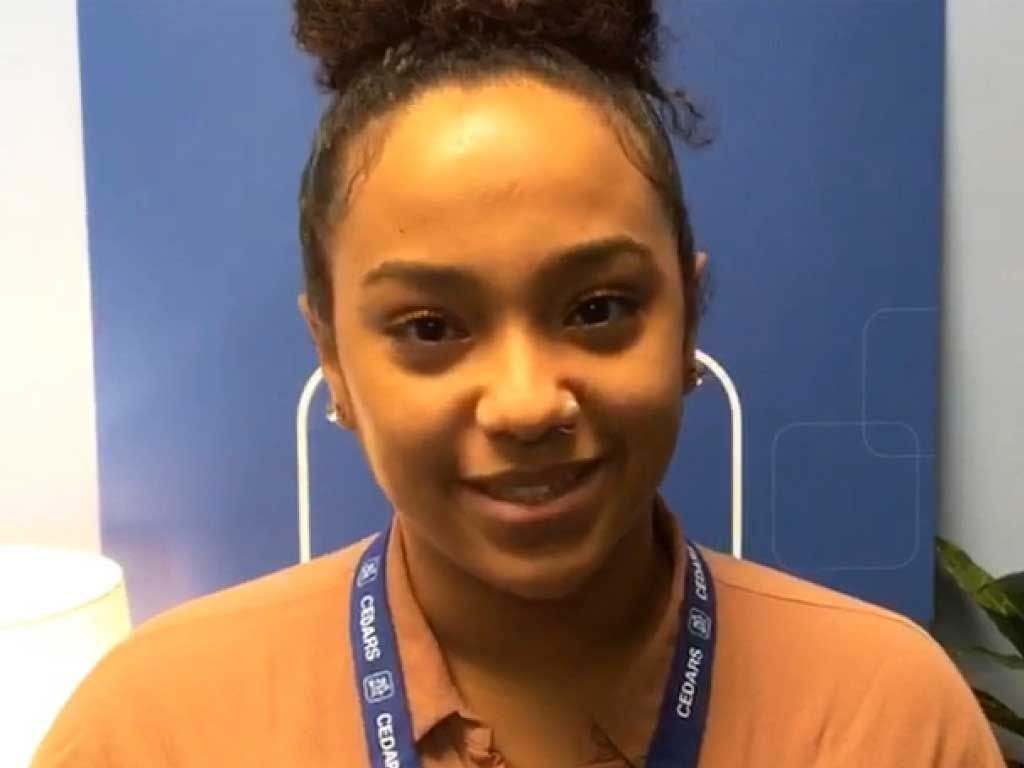 As a Family Support Specialist, Tia uses her passion for helping others to walk alongside families as they learn to connect and grow.
CEDARS: What was it like when you were a kid?
Tia: I have fond memories of going camping at Mahoney State Park, going swimming and roller skating. I lost my mother at the age of 10 years old and have raised myself since the age of 13. Being able to empathize with families that have similar struggles is truly empowering and rewarding when you've been able to change people's lives for the better.
CEDARS: How long have you worked at CEDARS?
Tia: Going on two years this July! Took me a while, but I'm glad I found my position of Family Support Specialist at CEDARS! I wanted to find something I could relate to.
CEDARS: How does your role as a Family Support Specialist help families in our community?
Tia: When families need help or are at a breaking point, I come alongside them and work closely with them on how to build a strong family and provide them with community resources they can utilize for the long-term. I also provide supervised visitation for families in crisis. This type of work can sometimes mean being available to families five to seven days a week, reaching out to other professionals to ensure there is good communication from each side.
CEDARS: What keeps you coming to work each day?
Tia: I have a wonderful supervisor and great coworkers. Each of us on the Family Support Team is able to write positive words about each other, which is uplifting. We also share our success stories with each other. It's gratifying to know I'm helping families in need.
CEDARS: What is something you have learned while supporting families?
Tia: Everyone's story is different. Being empathetic is important. There's no room for judgment.
CEDARS: How do your values play a role in how your support families?
Tia: Teamwork and communication are important in this field. It's important that everyone be on the same page and be respectful of differing opinions held by others.
CEDARS: Can you tell us about a family you have supported?
Tia: Recently, I supported a single mom of four kids. The family was working towards reunification. I was able to provide the family with community resources, housing, clothing, and hygiene items. Additionally I helped the family work towards their mental health goals. We love to see families like this growing healthy and stronger together.
CEDARS: What would you say to someone considering a career in supporting families?
Tia: Have an open mind and be ready to work hard.