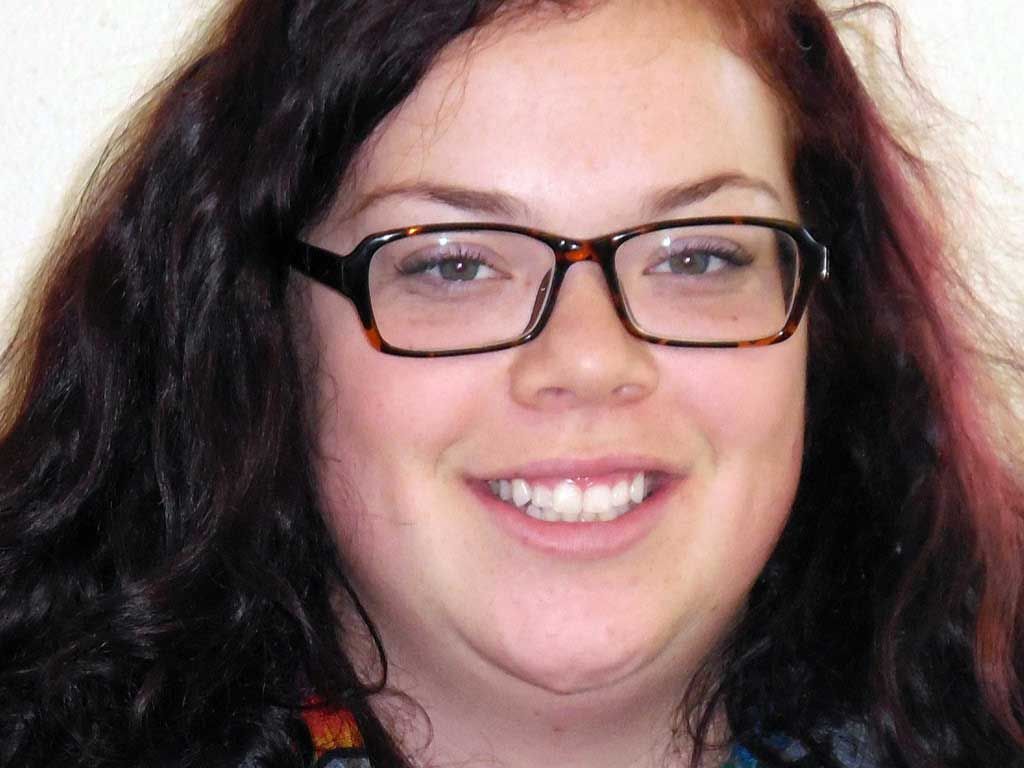 As Placement Coordinator on the CEDARS Foster Care team, Corie helps connect children and youth with loving homes.
CEDARS: What was it like when you were a kid?
Corie: A favorite memory from childhood has to be our neighborhood block parties. My family was close with our neighbors so it was always a lot of fun.
CEDARS: How long have you worked at CEDARS?
Corie: I have worked at CEDARS for four years. I started in the Emergency Shelter part-time while finishing school, switched to Tracker Services after graduation, and have been in Foster Care since January 2017.
CEDARS: What is your current role at CEDARS?
Corie: I am the Placement Coordinator for CEDARS Foster Care. When youth are removed from their home for any reason, their referrals for foster care are sent to me. I coordinate with the state and potential foster homes to make the best match possible for the youth we're serving. My typical day looks like constant communication with dozens of people trying to make matches with kids and prospective families.
CEDARS: What is something you have learned while working at CEDARS?
Corie: Be patient. With the youth we serve, with the system we work within, with the coworkers who support us and most importantly, be patient with myself.
CEDARS: How do your values play a role in your work?
Corie: The most important core value to me is integrity. I take great pride in knowing CEDARS and our foster care team holds ourselves to the highest standard and quality of work for the youth and families in our community.
CEDARS: What is your favorite part about your job?
Corie: When I make a lasting match and get to hear how successful kids are in their new homes. That's a slam dunk for me and it's what keeps me doing what I do every day.
CEDARS: What do you like to do when you're not at work?
Corie: I am a new fan of going to the gym! Strength training and kickboxing are my favorite ways to clear my head and recharge. I also like to spend time with my beagle, Millie.
CEDARS: What is something you want to make sure everyone knows about how you support children and families?
Corie:  If there is one thing I would like everyone to know, it is that children of ALL ages need a safe, loving home to call their own. The most in-demand need that goes unmet in foster care is the need for devoted families willing to accept teenagers into their home and provide the stability and structure kids crave. All agencies are turning away teens daily because we do not have homes that are willing to take a chance on them. And the ones who are willing (THANK YOU, WE LOVE YOU), are full almost constantly. I am very passionate about working with teens, so their needs are always near and dear to my heart.