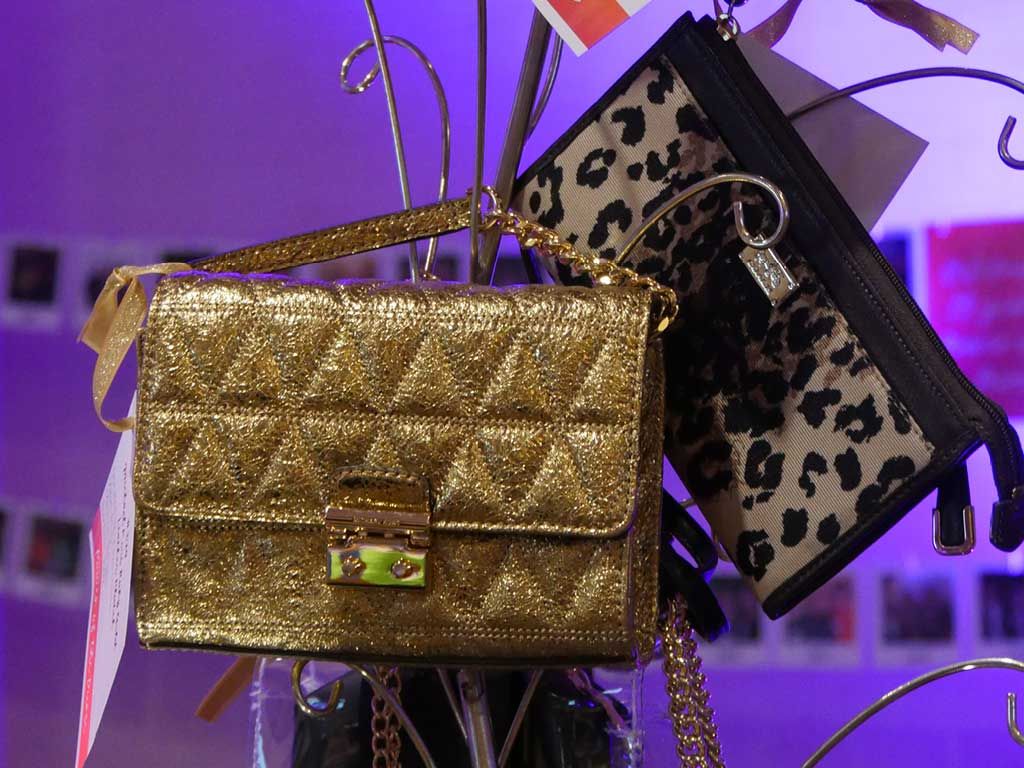 Earlier this month, CEDARS celebrated its sixteenth annual Power of the Purse. Each year, this fun evening brings together local women to raise money for vulnerable children, youth and their families in this community.
In addition to vying for top bid on enviable purses selected and curated by hardworking volunteers, each with an eye for fashion, guests enjoyed amazing food, including a signature cocktail and desserts from Le Cupcake. Music from Complete Weddings + Events, and lighting by Inspirmedia amplified the fun atmosphere. Hey May Photo captured special moments from the entire evening, including when guests had the opportunity to win a top of the line Kate Spade large satchel and matching wallet donated by Olsson.
New this year, a Pre-Party Cocktail Hour featured five local, women-owned boutiques. Guests socialized with their friends while getting a sneak peek at the newest fashions from BeKá Boutique, Cooper & Co., Fly Fitness, Girl Next Door Cosmetics, and Rachel's Boutique.
During an emotional point of the evening, guests heard from CEDARS President Jim Blue about the increased need CEDARS is seeing in the community to provide safe refuge to youth who have no other safe place to spend the night.
"The demand for emergency shelter is truly unprecedented right now," he said. "We absolutely need to increase our capacity so we're excited about how we as a community can come together to help more of these children who are literally sleeping outside at night."
After hearing Mr. Blue's message, guests dug deep in their hearts and gave generously so that the important work of CEDARS could continue. Click here to contribute to this effort. 
In its sixteen year event history, CEDARS Power of the Purse has raised nearly $1.5 million in cash and in-kind gifts. This year alone the event raised nearly $115,000 for the children of CEDARS.
"The long-running success of this fundraiser is due to the generous support and genuine care and concern for children and families shown by CEDARS purse donors, event hosts, patrons, and sustainers, event attendees and corporate sponsors. We simply could not do it without them," said CEDARS Executive Vice President, Meagan Liesveld.
Corporate sponsors of this year's event included: Firespring; Talent+, North Risk Partners; Farmers Mutual of Nebraska; Baylor Evnen; Lincoln Orthodontics; Scooter's Coffee; Zulkoski Weber; Complete Weddings + Events; Olsson; ALLO Communications and Nelnet; Sutton Dermatology & Aesthetic Center; Bryan Health; Capitol Heating & Air Conditioning; D.A. Davidson & Co; HomeServices of Nebraska; Pinnacle Bank; RDO Truck Centers; Union Bank & Trust; and Wayne's Body Shop