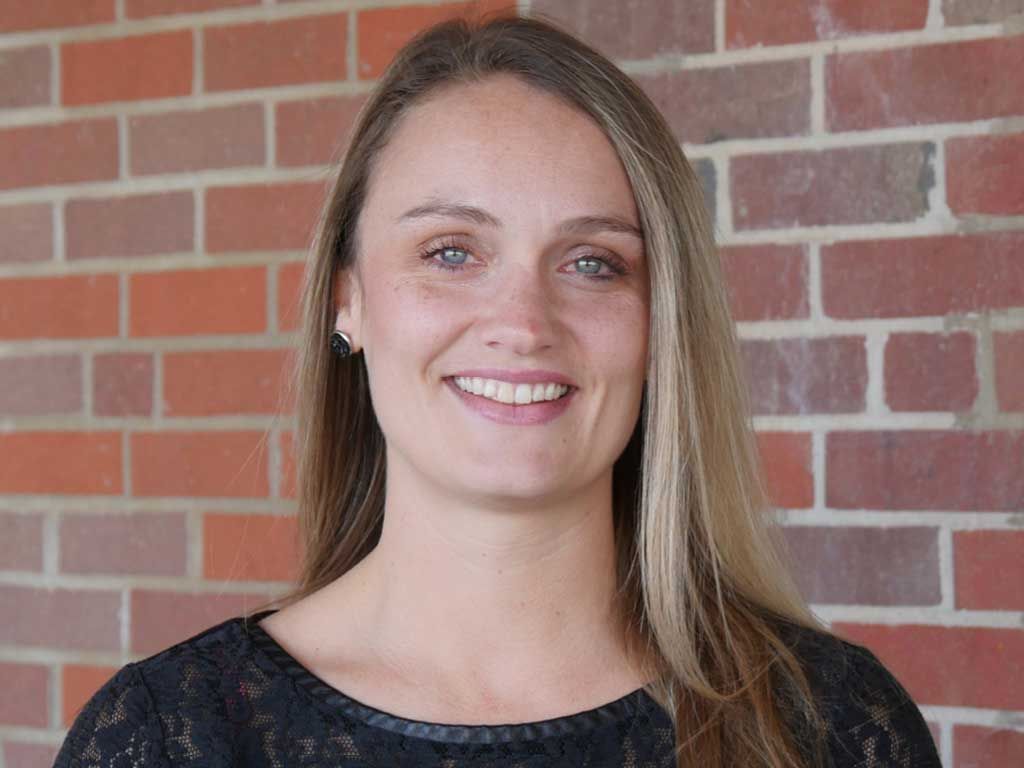 Melissa is the new Vice President of Service Delivery. Get to know her in this interview. 
CEDARS: What was it like when you were a kid?
Melissa: One of my favorite memories as a child was the opportunity every few years for my dad's side of the family to get together for Thanksgiving. My aunts/uncles/grandparents/cousins live in several different states so it is not often we all see each other. These gatherings were the one time we were all able to come together and celebrate family, which typically consisted of hearing funny stories of our parents, snowmobiling, sledding, kickball and even a trip to Hawaii. 
CEDARS: What is your current role at CEDARS?
Melissa: I just joined the CEDARS team in December 2019! My current role at CEDARS is Vice President of Service Delivery - overseeing all aspects of service delivery provided by CEDARS. 
CEDARS: What is your typical day like?
Melissa: When serving families there is no typical day in my position. With all good-intentioned days there is inevitably something unplanned that takes precedence over my day-to-day calendar which is one of the things I love about my job! While days and tasks vary frequently, the one constant is one of the underlying reasons I come to work which is striving to ensure children and families have the greatest opportunities to live their best life. While things do change with each new day, I do find time every day to analyze current services and practices in order to reassess the impact we're having on families and the community and finding new ways to partner with other programs internal to the organization as well as how to partner with external stakeholders. I also love people development so I enjoy spending part of my day working with others, sharing ideas, and challenging each other to think differently and be able to see other perspectives. As we grow as individuals, we also grow in our ability to better serve children and families. 
CEDARS: What keeps you coming to work each day?
Melissa: The individuals - those we serve in the community and those I work with. I enjoy partnering with others and learning how we can share resources and use one another's strengths to continue enhancing the work we do. I truly believe people can change and I have seen first hand some of the very difficult, but real changes people have made in their lives to better themselves and their families and it inspires me to keep moving forward.
CEDARS: Is there anything you've learned while working at CEDARS so far?
Melissa: CEDARS is an agency that values its employees and has a very positive environment. 
CEDARS: How are you able to make an impact for children in your role?
Melissa: In my role, I am able to make an impact for children by ensuring services provided by CEDARS are quality, consistent and relevant. This is often done by partnering with agencies within our community, listening to and understanding  those providing the services as well as those receiving the services. I value feedback about our services in order to continue what is working well and to identify opportunities to enhance outcomes for children.
CEDARS: What would you say to someone considering going into the type of work you do?
Melissa: Examine your heart and know your why. This type of work is not for everyone and that is OKAY. If this is where you feel led - what are you waiting for? Jump in! It is extremely important to ensure you have time for yourself and others close to you so make time for them. While the work is relational, it's important to have clear boundaries in order to not overwork yourself. 
CEDARS: What do you like to do when you're not at work? How do you recharge?
Melissa: I love spending time with my husband and kids. We are an active family and can be found spending time outside and on the ball field - softball/baseball/football and even a little on the volleyball court. I enjoy helping coach my daughters softball team, attending Jazzercise and being a life coach.
 
CEDARS: Thank you so much! Anything else you want to add?
Melissa: Opportunity - there is opportunity in every situation, you have to be willing to find it.