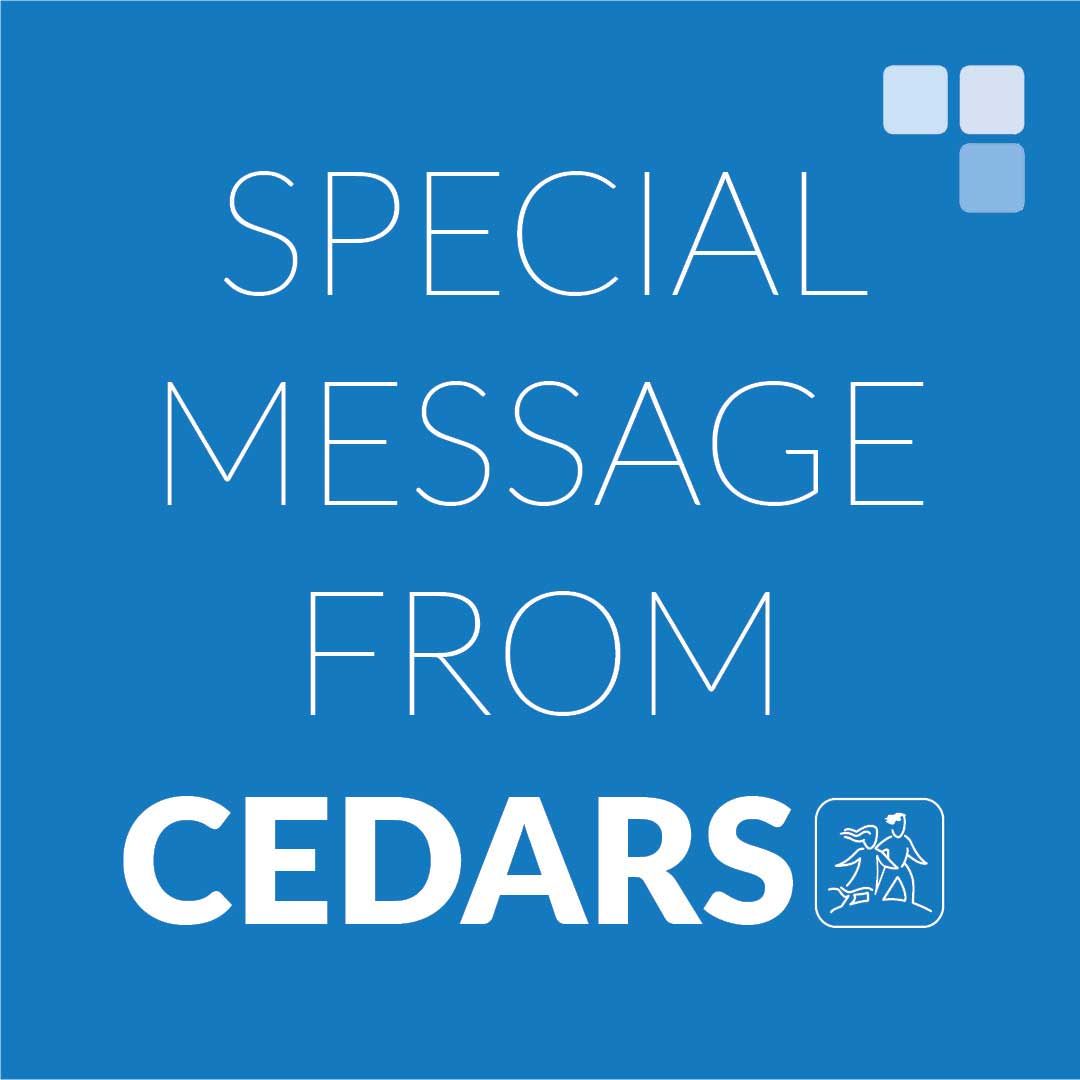 As we all know, the current health situation we are facing is of great concern.
At CEDARS, the safety of the kids and families we serve, as well as our staff, is—and will always be—our number one priority. We are working hard to identify essential functions and programming needs, implement best practices and communicate our hygiene and social distancing measures.
The CEDARS team remains focused on the kids in our care in pursuit of our mission. We are committed to working through this strategically, and with compassion. At this time, CEDARS does not plan to temporarily close programs and services for kids in our care, which are essential to their well-being.
The situation in our community continues to change daily. There may come a time when we need to temporarily close some programs at CEDARS. At that time, we will notify kids and families affected, as well as our community.