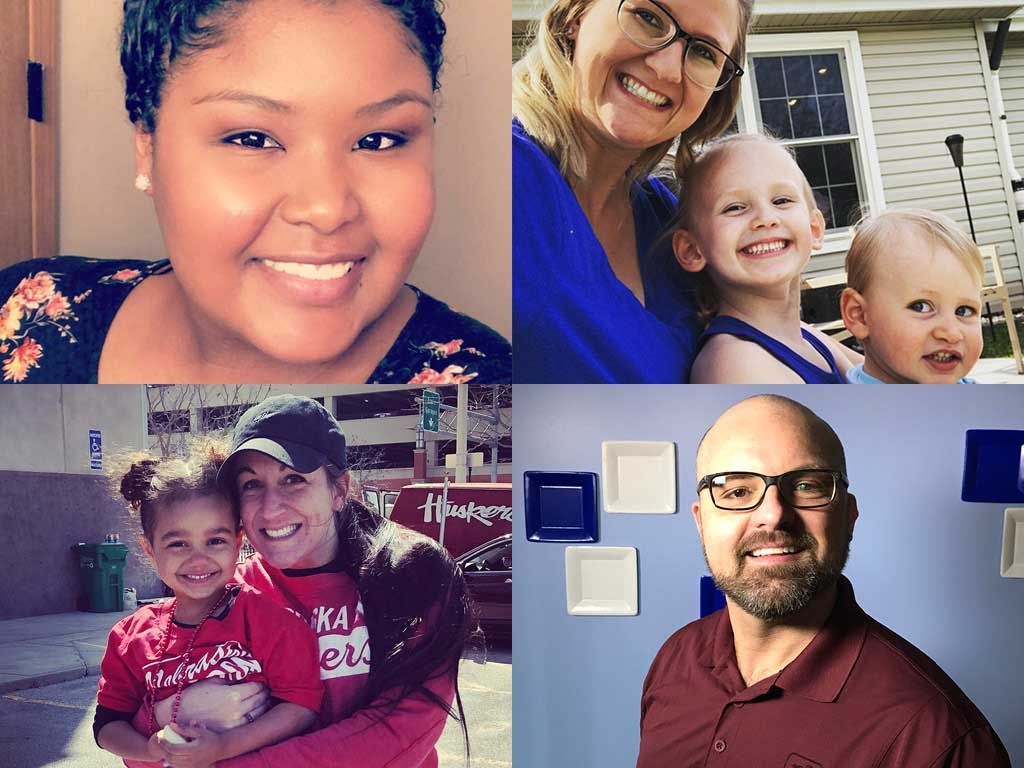 During this unprecedented time, the dedicated staff at CEDARS have renewed their commitment to helping kids and their families. Here are a few of the incredible individuals serving on the front lines at CEDARS every day to bring safety and stability into the lives of kids.
Taylor has gone above and beyond, working many hours to ensure that the shifts are filled so that kids stay safe in CEDARS Pioneers Center, the only emergency shelter for youth in Southeast Nebraska. Taylor and her co-workers have also come up with innovative games for the kids to play including flashlight hide and seek, musical chairs, and shadow puppets. These games helped kids stay active and engaged during times when they otherwise would have been able to participate in planned outings in the community. Her co-workers note she is not only a great asset for the kids but a true team member and a fun person to work with.
Nutrition Specialist Andrew has shown that he is a CEDARS Hero through his constant attention to detail and extreme efforts to keep the kitchen and cafeteria sanitized. He has gone above and beyond in cleaning and disinfecting to keep clients and staff safe and healthy. Not only is he on the front lines to keep kids healthy through nutrition and proper food handling, he is using this time to educate the kids on good hand washing and reinforce proper hygiene routines. His commitment to CEDARS mission has prompted him to learn more about what additional steps he could be taking to maintain the health and safety of everyone he comes in contact with. He really takes great pride in his work and is a role model for all.  
Maddie is passionate, dedicated, flexible and always the first to step up when needs arise. Recently, she showed what a true CEDARS Hero is when she helped serve two youth who might have been exposed to COVID-19. Maddie adapted her schedule to monitor the youth for safety while remaining professional and maintaining a nurturing and encouraging rapport with the youth. We appreciate having her as part of our CEDARS family! 
After participating in a recent virtual "Foster Parent Hangout" facilitated by the CEDARS Foster Care and Clinical teams, multiple sets of foster parents supported by Pete and Elizabeth expressed their sincerest thanks for keeping them consistently informed and supported. Both sets of foster parents expressed that they felt CEDARS Foster Care shows unmatched dedication and compassion for the families we serve. "It's nice to know that we are not in this alone," said one foster parent, "Everyone has their own battles, but to have the consistent support from CEDARS makes things a lot easier."
This is the impact of community support of the work of CEDARS. If it is in your heart and within your means, would you please consider supporting our mission?