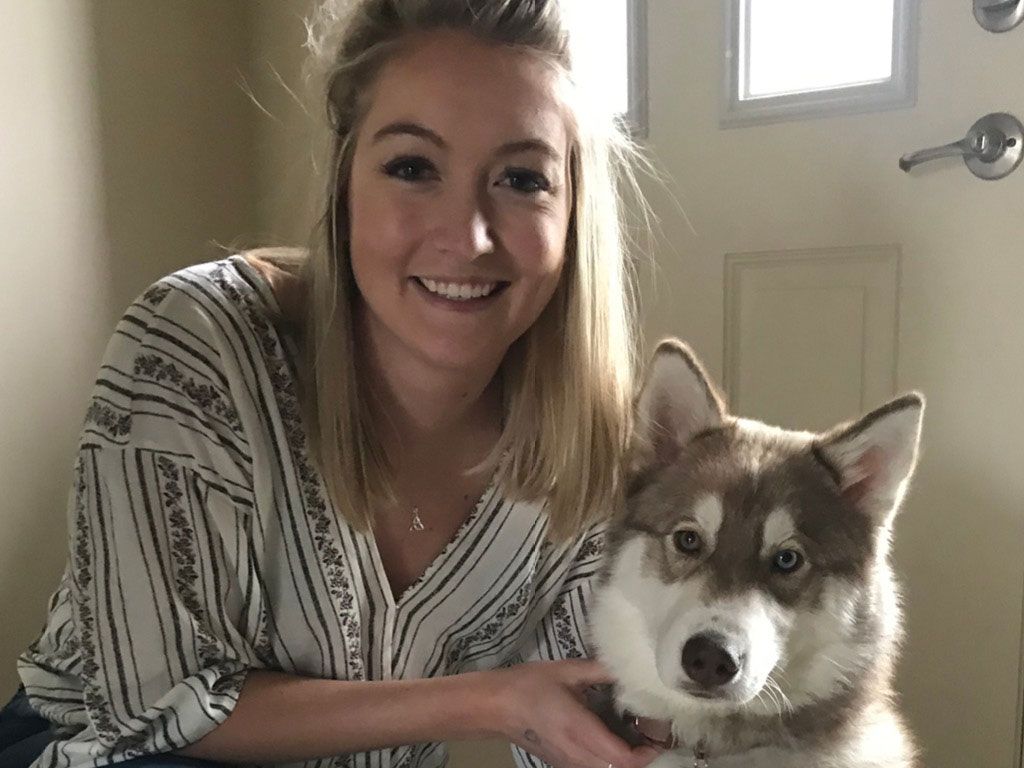 During this unprecedented time, the dedicated staff at CEDARS have renewed their commitment to helping kids and their families. Here are a few of the incredible individuals serving on the front lines at CEDARS every day to bring safety and stability into the lives of kids.
Morgan is a fierce advocate for kids. Through the uncertainty of the past few months, she has prioritized building powerful relationships with the kids and families she serves. She accepts advice and guidance from her supervisors and peers, implementing new ideas into her professional practices seamlessly. She has even supported her coworkers in their self-care so they can be the best for the kids. Morgan is just such a rockstar and we are so grateful to have her on our team!
CEDARS: Hi, Morgan! Thanks for all you do! Since you work with children and families, can you tell us a little about what your childhood was like?
Morgan: As a child we traveled a lot and spent most of our time either camping or at baton competitions all over the United States. 
CEDARS: How long have you been supporting kids and families at CEDARS?
Morgan: I have worked at CEDARS for a year and a half. I currently work on the CEDARS foster care team providing support to the kids that are placed in loving foster families. I also get to help the foster parents with resources in order to make sure every kid feels safe and loved and that their needs are met. 
CEDARS: What is your typical day like?
Morgan: Each day is very different and you can't predict how some days will go, but I spend most days connecting with foster parents and kids, and (virtually) meeting with each kids team to provide the best care for them. 
CEDARS: What makes you passionate about helping kids and families?
Morgan: I have always wanted to work with at-risk youth and this career has given me the opportunity to work with all age groups and help kids that need the support. The support from the foster care team makes it easy to come to work everyday knowing you have co-workers who are going to support you and help you through even some of the toughest days. 
CEDARS: What is something you have learned while working at CEDARS? 
Morgan: I have learned to be very patient with kids who are experiencing difficult circumstances and a mountain of emotions. One bad moment isn't going to ruin the whole day. 
CEDARS: What would you tell someone considering going into the type of work you do?
Morgan: I would say make sure you know how to take care of yourself mentally because this job can be very difficult if you don't care about your mental health. I would also say make sure you have a positive support system at work and at home. 
CEDARS: How do you recharge? 
Morgan: I really enjoy going to the gym and now that it is nice out I spend a lot of time at the lake kayaking. 
CEDARS: What is your favorite part about your job?
Morgan: I love being able to support kids. Having an impact on just one of them makes everything worthwhile.