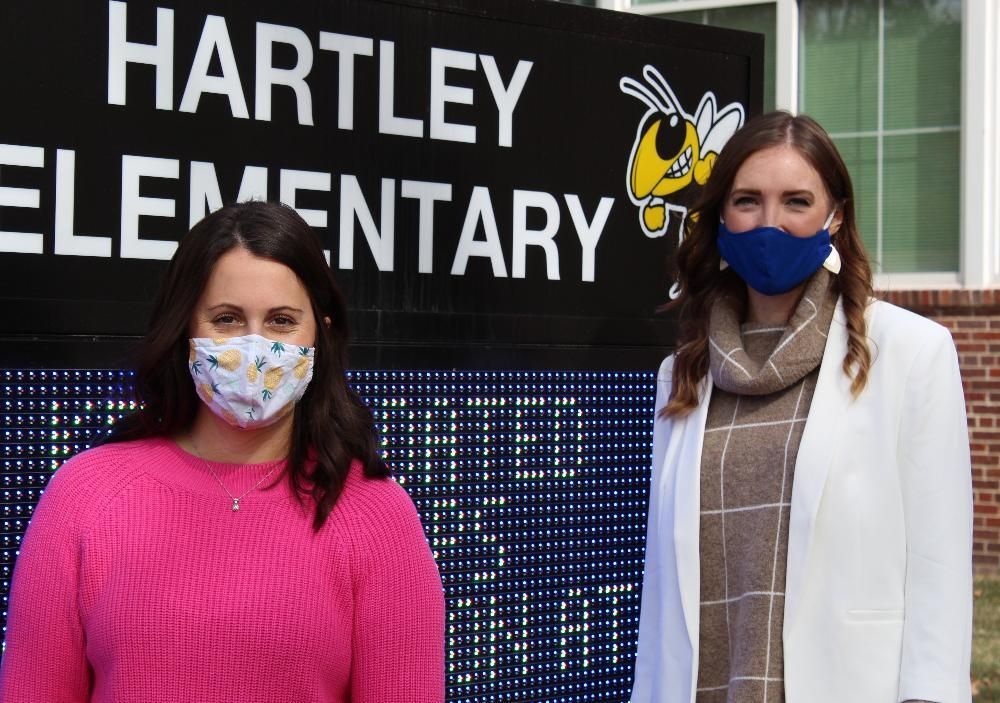 This article and picture is from Lincoln Public Schools. You can see the original version by clicking here. 
Oct. 22 is the annual "Lights on Afterschool" celebration across the country, a day to recognize the positive impact that afterschool programs have on children. It's also a day to recognize the community partnerships that make these impactful programs possible.
There's no better example than Lincoln Community Learning Centers and their partnerships with various lead agencies across the city. For the CLC at Hartley Elementary School, that partner agency is CEDARS.
CEDARS has been the lead agency for CLCs at both Hartley and Clinton elementary schools for nearly 20 years. The partnership benefits both students and their families, said Hartley CLC Program Director Katie Christiansen. And it goes beyond the academic and club programming that makes CLCs an extension of the school day.
"CEDARS not only supports what the Hartley CLC is doing with programming, but CEDARS in partnership with the Hartley CLC offers family engagement opportunities and other resources as well," she said. "Since the Hartley CLC partners with CEDARS, we're able to have a behavior therapist on site two days a week. Our therapist is able to work with our students individually and in peer groups, as well."  
The role of a CLC aligns perfectly with the mission of CEDARS, which is to provide children with safety, stability and enduring family relationships. 
"By participating in the CLC's before- and after-school core program or after-school clubs, students are provided a safe and structured learning environment outside of traditional school hours that further promotes their academic learning and social-emotional development," said CEDARS Service Director Amara Madsen. "This also provides recreational and enrichment opportunities they might not otherwise have access to."    
Hartley CLC, the school and CEDARS also partner to offer numerous activities and programs that strengthen the bond between families and the Hartley neighborhood, including a family literacy program, a community advisory group and annual neighborhood celebrations. 
This week, Hartley and the other 28 Lincoln CLCs are inviting the community to celebrate "Lights on Afterschool" by highlighting student artwork and writing. You can access it all online:
Each CLC also is designing a quilt square that eventually will be used to create a quilt that travels from site to site.